Hundreds of RRC Polytech staff, students, faculty, and family members walked together in support of the 2SLGBTQIA+ community in the Pride Winnipeg Parade on Sunday.
After a pandemic prompted postponement, the Pride Winnipeg Parade returned louder and prouder than ever as organizations, businesses, and individuals frolicked their way down Portage Avenue to the Forks in the annual civic celebration of understanding, acceptance, and allyship.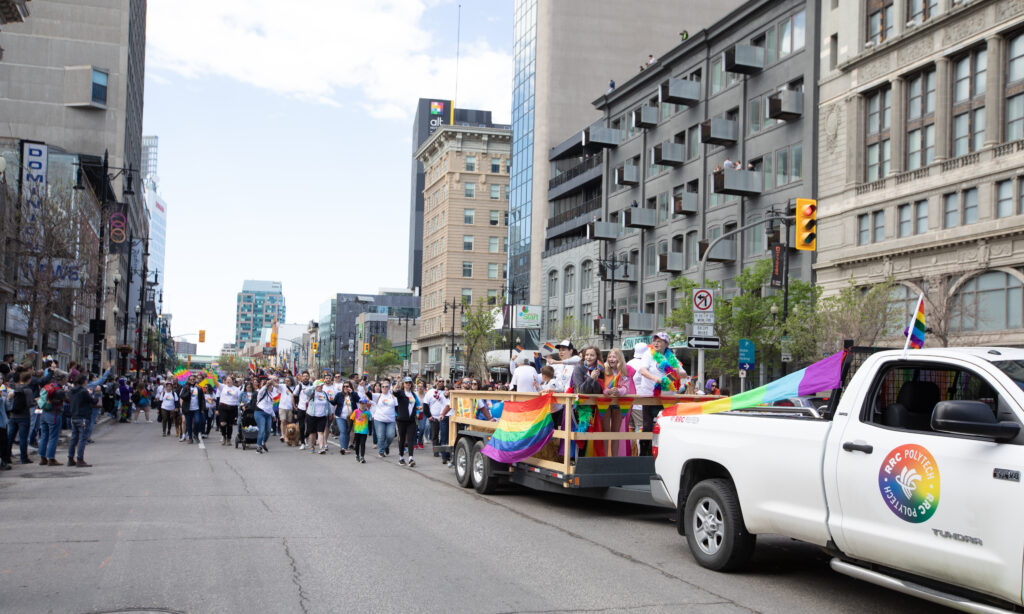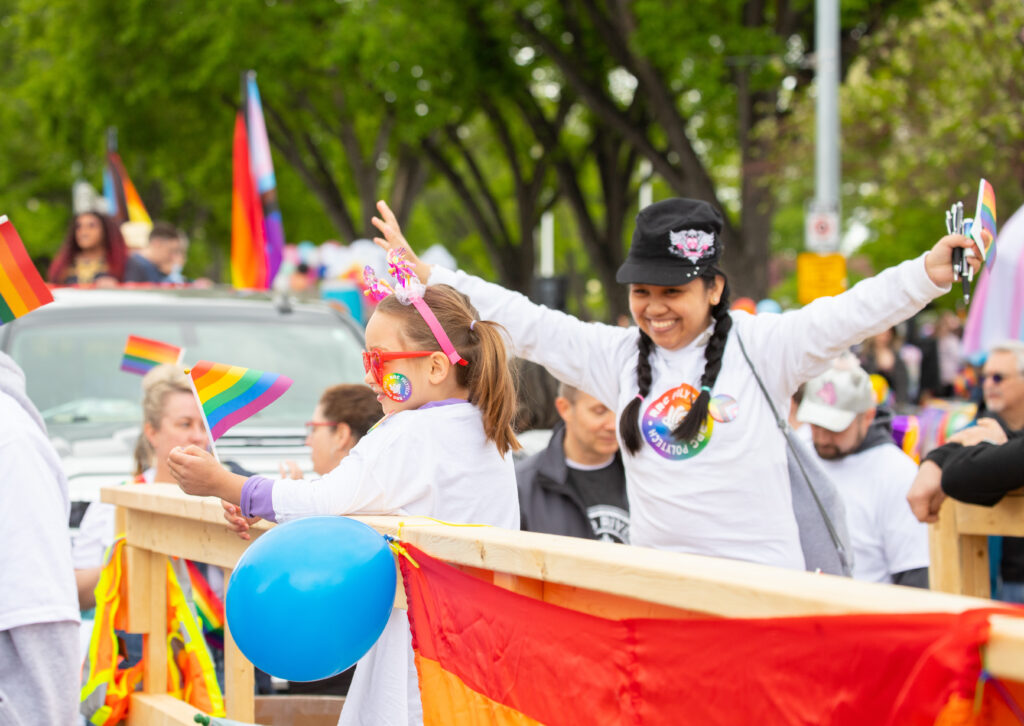 Dressed in rainbows of all shapes and sizes our College community added its incredible energy to the downtown festivities, encouraging the crowd to show their Pride with chants, cheers, impromptu dance parties, roaring laughter, and an outpouring of love for everyone, everywhere.
Thousands of onlookers of all ages and identities lined the route to demonstrate their support and enjoy the show and many were rewarded with a small token of appreciation and a symbol of friendship, as walkers shared pens, lip balm, stickers, high-fives, and hugs along the way.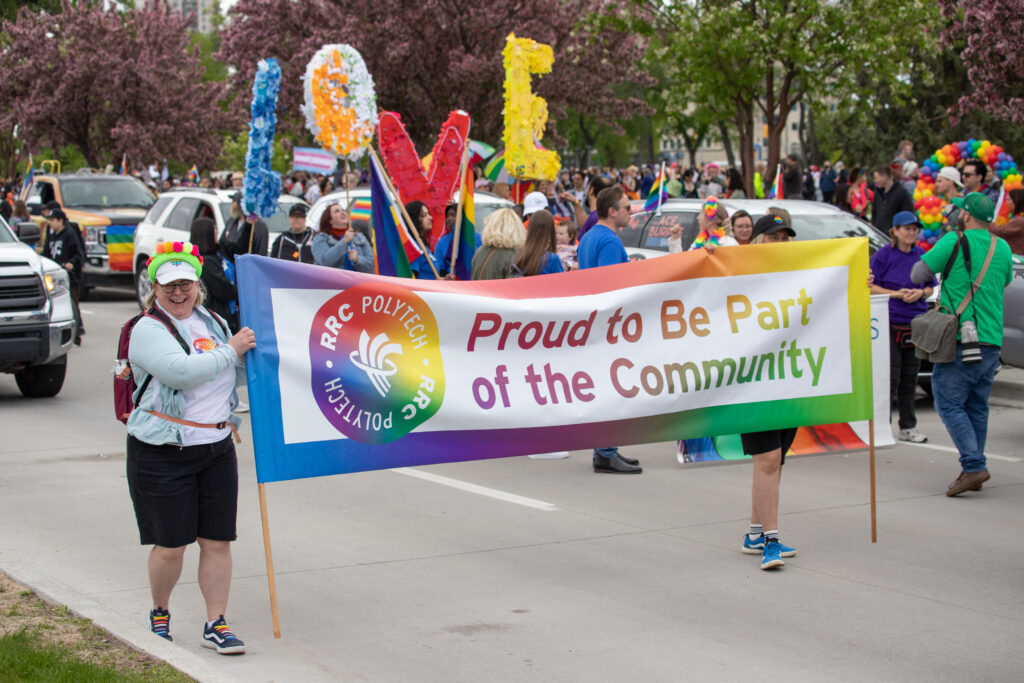 Gathering to recognize the strength, the struggle, and the success of the Pride movement promotes togetherness moving forward and sends a powerful message that we are committed to be compassionate leaders who will continue to push for positive change.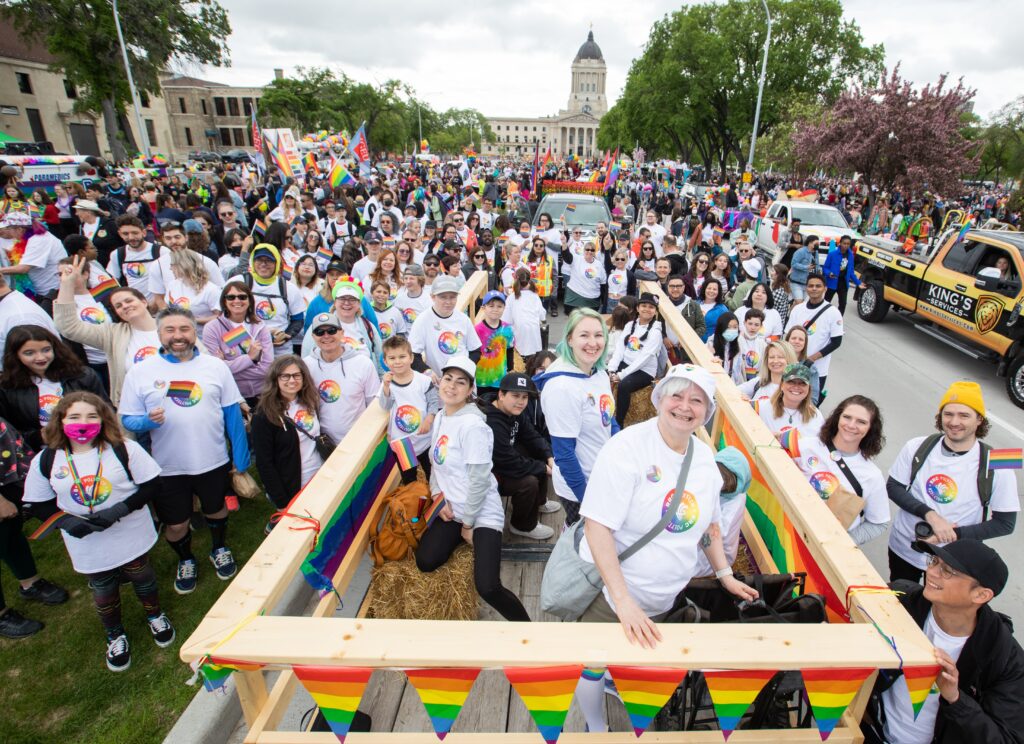 "It's truly an inspiring and invigorating event to take part in. I was excited to see so many people from all areas of the College not only register and walk but embrace the spirit of the Pride movement and enjoy every moment, without fear of judgement," said Vera Godavari, EDI Specialist at RRC Polytech. "Embedding equity, diversity, and inclusion into everything we do is a serious and important commitment, but meaningful change can also be fun and beautiful for everyone."
RRC Polytech is committed to making our campuses welcoming, respectful and inclusive spaces where all people can feel safe and confident to be their true selves.