Our Journey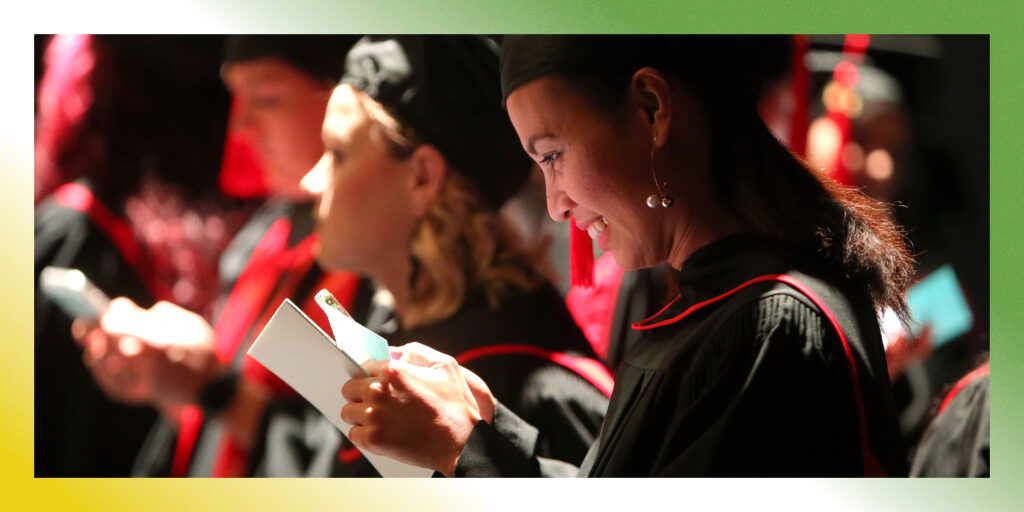 Community Engagement
863 thoughts and ideas shared and rated over 12,000 times by employees
12 focus groups, with 71 employees
34 interviews with RRC Polytech leaders and Indigenous Elders
Engagement with 31 First Nations education directors
Conversations with leaders from over 70 Manitoba businesses
Feedback and advice from over 500 alumni, donors, and industry and educational partners
A strategic plan is a map that guides our way forward — even in the midst of uncertain circumstances. To create this map, we drew on our strong culture of connection with industry, employers and community. That connection was the starting point for five months of intensive listening and learning. We engaged deeply with employees, stakeholders and community members, who shared advice, insights and diverse opinions that would inform our priorities for the future.
Since the fall of 2020, we have witnessed a renewed and solutions-focused conversation about social justice and our colonial history. The world is waking up to the reality of our changing climate and its impact on every facet of society. And a global pandemic reminded us that, good or bad, disruption is inevitable.
These are urgent challenges facing Manitoba and Manitobans. And solutions are needed — not eventually, not someday. Now.
Only Manitoba's polytechnic can be responsive to the needs of today that will define our province's economic viability and global position tomorrow. With a finger directly on the pulse of our economy, and a more immediate ability to operationalize change compared to other post-secondary partners in the province, we are built to respond quickly and effectively to labour market change.
Recognizing the role that RRC Polytech must play in leading that change, we understood the time had come to assess our future.
We began this work with a pipe ceremony led and supported by our respected Elders-in-Residence. This included a blessing to ask Creator to help us hear the wisdom of each person who would share their thoughts, ideas and experiences. The Elders also shared teachings, which helped to shape our conversations and inform the approach we used to create the strategic plan
Our community engagement began with our internal staff and faculty. Through online tools and virtual focus groups, employees at all levels shared their experiences, hopes and ideas. In focused conversations about our strengths, our culture and our future, employees shared their pride and optimism about our important role in shaping Manitoba. They spoke with conviction about the commitment they want RRC Polytech to make to advance reconciliation within the College and with our partners.
"We live in a province that is deeply rooted in colonialism. The college structure is an important tool that can start to dismantle the colonial ways."

– RRC Polytech employee
Next, we engaged with our external partners and stakeholders, especially members of our Strategic Councils, the industry and employer partners who volunteer in collaboration with us to inform the future of our programs and help us stay in front of what's ahead. Their perspectives identified opportunities for us to extend our partnerships, advance philanthropy and confidently stand apart from other post-secondary institutions in Manitoba.
"Your humility is a liability. You need to stand on the rooftops and let everyone know how great you are."

– Strategic Council member
We spoke with Indigenous education leaders, who shared their experiences in supporting students and spoke to us about the unique needs of Indigenous students. These conversations helped us understand the need to address systemic barriers and build our learning model to support the diverse and changing needs of Indigenous students, whether they study at our campuses or through remote and blended models.
We also spoke with students from diverse backgrounds, who shared their appreciation of the work RRC Polytech has been doing to develop an anti-racist culture within our community. They spoke about the value that diversity brings to the classroom and encouraged our work to support international students pursuing a polytechnic education in Manitoba.
We heard from our government, research and community partners, who told us they appreciate our commitment to creating mutual value, and aligning opportunities for students to solve practical problems while gaining valuable workplace experience. They called us their partner of choice when solving problems today and planning for their future needs.
"We come to RRC first, because we know you are committed to working with us to solve the problems we face in our industry."

– Industry research partner
Throughout the process, we kept staff and faculty informed of progress through webinars, learning events and regular updates from the President. We also continued engagement with our Elders-in-Residence, seeking their advice and wisdom as our path ahead became clear.
The development of the key elements of the strategic plan rested on the shoulders of the leadership team. They did this work together in facilitated sessions, which encouraged the full participation and collaboration of leaders from across RRC Polytech. The process encouraged debate, disagreement and divergent views, and led to a plan that outlines our most important priorities as we walk the coming journey together.
Get Involved
It took our community to create this plan and we look forward to working together to advance our vision.
See How you Can Get Involved