Research Plan Overview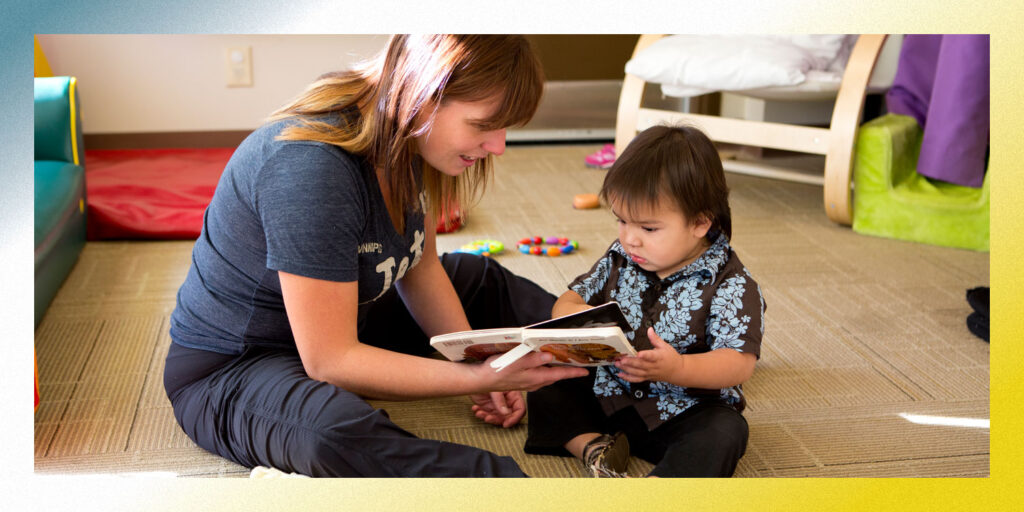 As Manitoba's largest institute of applied learning and research, RRC Polytech works alongside employers to find innovative solutions to real-world challenges, while also providing students with the theoretical and applied knowledge to succeed in their future careers. We approach our work with humility and a desire to improve the social, economic, environmental and cultural well-being of all Manitobans. We help Manitoba businesses build the talented, diverse and culturally aware workforce they need to face disruption and compete on the global stage.
We are Manitoba's largest institute of applied learning and research — and its only polytechnic institute — focused on strategic workforce development, enhanced by strong applied research capacity.
We are unique in Manitoba, blending deep, theoretical learning with applied, experiential opportunities, to give our students more choices in their education paths and connect them directly with Manitoba's labour market.
For our partners, working with us means they have preferred access to an array of resources — including state-of-the-art applied research facilities and expertise — to help them innovate in a time of technology disruption and increased global competition. It also means graduates who enter the workforce equipped to thrive amidst rapid change, and ongoing training to support the upskilling and reskilling of existing employees.
Applied Research at RRC Polytech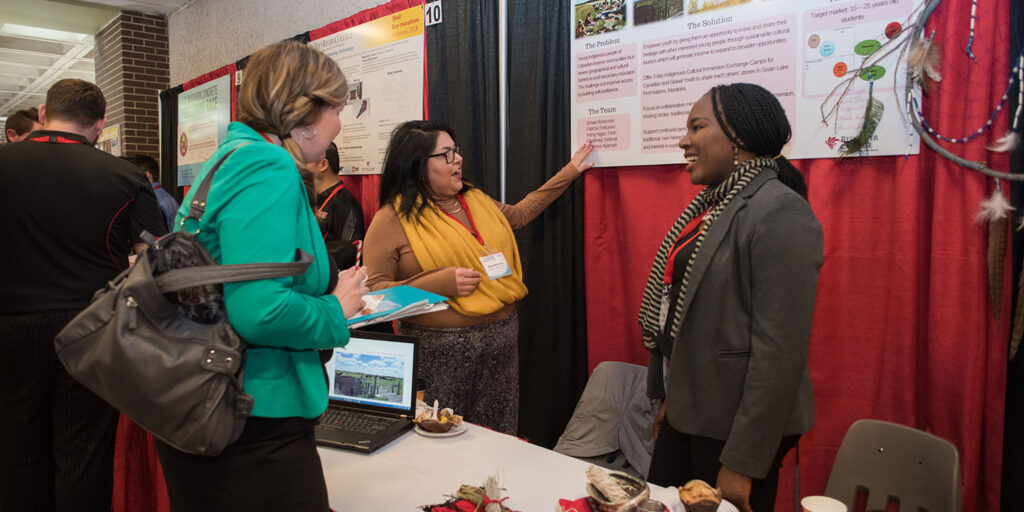 A mandate to drive economic and social development in Manitoba fuels RRC Polytech's Research Partnerships & Innovation (RPI) enterprise. Because our research is applied in nature, rather than focusing on discovery, partnerships with industries and communities are foundational to who we are and what we do. The recent elevation of our mandate as a polytechnic highlights the critical role of applied research in living the key commitments in our Strategic Plan.
Since 2004, RPI has significantly expanded, tripling our research funding. National research funding is attracted from all three of Canada's research granting agencies — supporting our health, natural sciences and engineering, and social sciences research. RRC Polytech applied research supports not only large companies but is also an important partner in competitiveness and innovation for small- and medium-sized enterprises (SMEs), who may not have the means or capacity to invest in their own research and development.
We have built multi-million-dollar specialized research facilities — such as our three unique Technology Access Centres — and equipment through partnership with industry, government and funding agencies over the past 16 years. This infrastructure supports needs-driven applied research for industry, as well as the community, and provides us the environments and tools necessary to deliver advanced education and related training and technical services. RRC Polytech is consistently ranked in the Top 15 of Canada's Top 50 Research Colleges by Re$earch InfoSource, and is often approached to provide support and advice to other colleges to develop their own applied research enterprises.
Our research priorities align with Manitoba's economic and social imperatives and support growth in key provincial industrial sectors. Leveraging existing capacity, our Research Plan provides a roadmap for future growth in areas of increasing significance to the province:
Advanced design and manufacturing
Clean technology (with a focus on electric vehicle technologies)
Digital technology
Health, nutrition and social sciences
Our Research Enterprise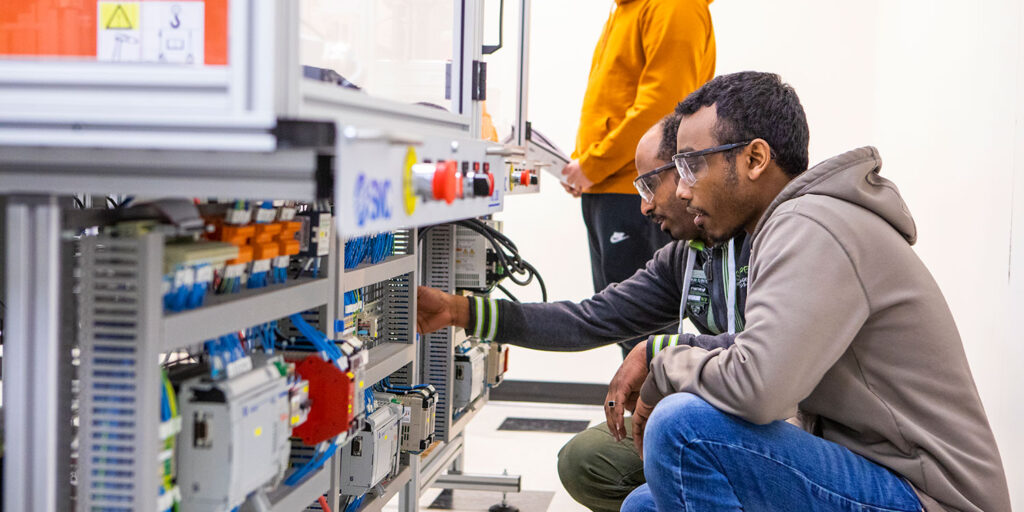 Applied research is what sets us apart from other post-secondary institutions in Manitoba. It is integral to our academic programs and provides an enhanced educational experience for our students. It also allows RRC Polytech to support Manitoba's burgeoning economy by nimbly reacting to the sectoral needs of the industries we serve. The relationships we've built with industry and community partners over the decades allow us to engage our research enterprise to meet their unique needs.
RPI is the principal gateway to RRC Polytech's applied research knowledge, capabilities, facilities and networks. Their primary activities are:
Creating the research ecosystem within RRC Polytech
Conducting ongoing applied research in our areas of focus
Providing services to the research community at RRC Polytech
The RPI group provides institutional leadership in the development of applied research in all areas at RRC Polytech, identifying opportunities aligned with the needs of the various economic sectors in Manitoba and our strengths and priorities. Our research teams, along with faculty and students, work closely with industry, academic and government partners to address industry needs and challenges. Through applied research projects with industry and community partners, RRC Polytech students gain valuable experience through work-integrated learning opportunities.
Our RPI group, as well as faculty and staff across RRC Polytech, collaborate to support a strong research enterprise that is attentive to industry needs and trends, while providing our students with the applied learning experiences that make them job-ready, sought-after workers.
Influencing Trends
Applied research and innovation are key drivers of RRC Polytech's bold new vision. And this plan allows us to build upon our previous successes and deepen engagement with industry and community partners as they evolve and respond to economic and social pressures and opportunities.
Many external factors influence the future direction of our research enterprise. We must be nimble and adaptive, providing our partners with the solutions they need for the challenges of now and tomorrow. Manitoba's economy is heavily reliant on the success of SMEs in a variety of sectors who, unlike the larger companies we work with, often don't have the budget to conduct their own research. We help them understand current and future trends around technological disruption in automation and digital integration, so they can make informed investment decisions regarding technology adoption or responding to pandemic impacts, climate change or workforce shortages.
In our observation of industry, we recognize there are emerging sectors that blur traditional sectoral lines, including agricultural technology and bio-manufacturing. Technology impacts are not just affecting one sector, but transforming entire traditional sector models, such as advanced manufacturing.
Increasingly, many of RRC Polytech's industry and community partners are recognizing the importance of recruiting and retaining a diverse and skilled workforce to drive their innovation agendas, with many Manitoba companies engaged in understanding their role in pursuing Truth and Reconciliation. As part of RRC Polytech's renewed commitment to this work, we must acknowledge that our approaches to working with Indigenous companies and communities, as well as our research practices overall, require us to understand and apply Indigenous methodologies. These include approaches that provide guiding principles for the Ownership, Control, Accessibility and Possession (OCAP®) of research data when working with Indigenous communities and businesses.
Framework for Action
This Research Plan sets out a series of priorities and goals that focus on the defining theme of growing our thriving, inclusive applied research ecosystem at RRC Polytech.
See the Framework