Priorities
This plan was informed by and aligns with RRC Polytech's Strategic Plan 2022-2026, In Front of What's Ahead, and will guide our academic activities during the next five years.
As a community, we look forward to working together to achieve the goals of this plan for the betterment of Manitoba and all Manitobans.
Priority One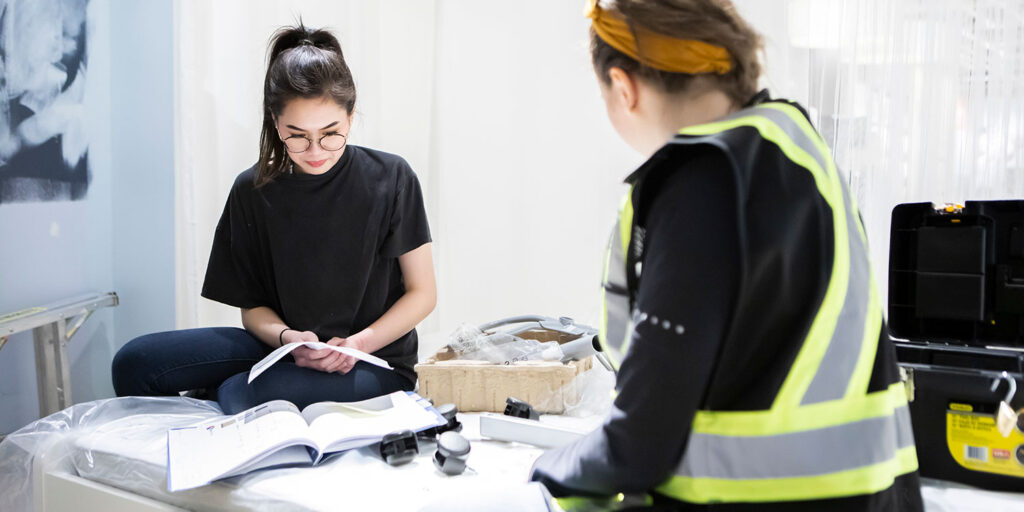 To strengthen pathways to and from RRC Polytech, we will:
Enhance admissions, recognition of prior learning (RPL) and recruitment strategies
Grow our partnerships with other educational institutions and Indigenous communities
Extend our relationships with employers in academic program renewal and work-integrated learning opportunities
Students take various routes to RRC Polytech. Our intention is to make more prospective students feel a sense of belonging through their early interactions as they contemplate post- secondary education, and welcome more diverse learners who may come with different education or employment experiences. Achieving this requires us to look inwards for possible barriers in our admissions policies. As part of this work, we will enhance our recognition of prior learning activity to ensure students who come to us with existing skills can focus on the learning they need. We will also expand our recruitment strategies, ensuring we reach out through Indigenous organizations, through the K-12 system, through international communities and through newcomer- serving organizations to build on established and new connections.
Attracting students to RRC Polytech is only part of this journey. We also need to strengthen student pathways from the College to additional education, their first job, or their next step in employment. We will work with employers and our partners in post-secondary education to develop relationships, articulation agreements and joint programs that benefit our students.
We know that employer networking and mentorship help RRC Polytech students make the connections they need to find their right-fit employment opportunity. As a result, our work with employers will be an area of focus — so that students are assured their education is grounded in what they will need to transition successfully to the workforce. This will be further developed by engaging with employers through program advisory committees and in extending work- integrated learning opportunities to all students.
Priority Two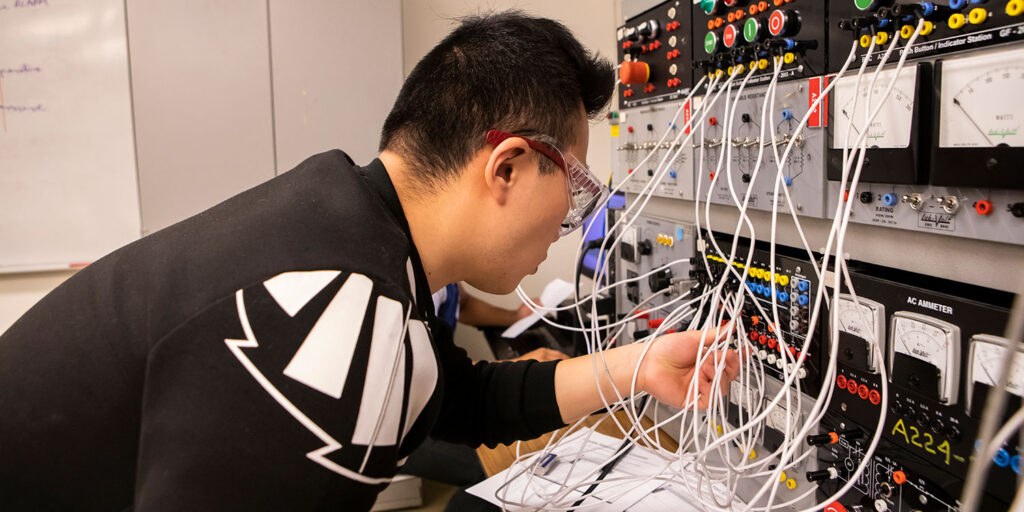 To create high-quality learning opportunities, we will:
Transform academic content, design and delivery to meet evolving needs
Strengthen resources and training opportunities for faculty
Offer opportunities for all students to develop technical and 21st-century skills through experiential learning
Our academic programs are the core of what we do. The content of these programs will continue to evolve to meet the changing needs of our environment, and so will their delivery. We will expand our academic schedule and our modes of delivery to meet the needs of a wider range of learners. Evolving our academic schedule and program delivery model will enable more part-time programs, micro-credential courses and learning options directly in communities.
As part of that evolution, we will maintain our commitment to experiential learning, which we know is the best way to provide students with opportunities to practice skills they will need for their future success. Technical skills will remain important, but program content will also increasingly address the "21st-century skills" of communication, critical thinking and problem solving, digital fluency, innovation and creativity, and intercultural literacy and collaboration.
Academic programs cannot exist without our faculty, who bring the content to life and inspire our students through supportive and stimulating learning environments. To support this essential role, training and other kinds of resources for faculty will be developed.
Priority Three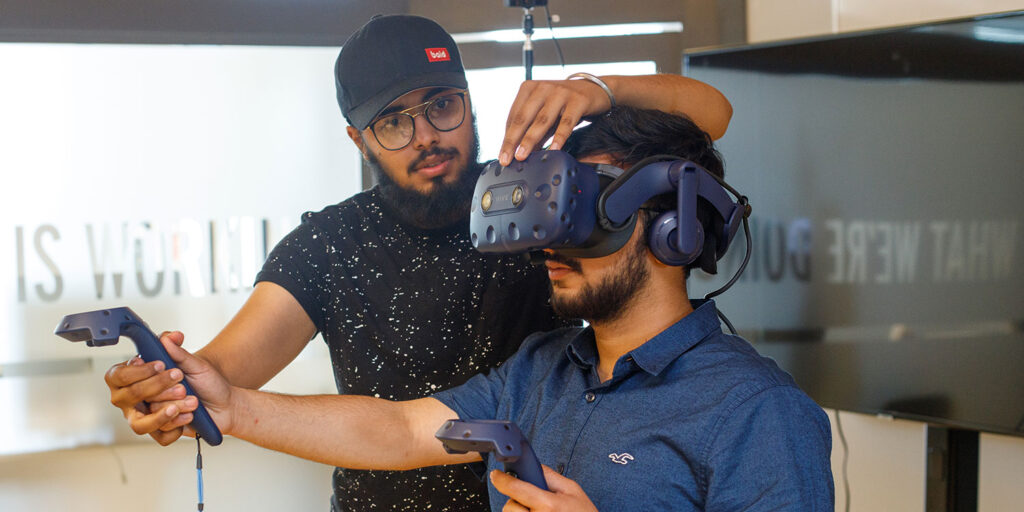 To enhance student experiences, we will:
Foster a learning environment where everyone feels seen and heard, and knows they belong
Provide high-quality and inclusive support services that facilitate student engagement and retention
Improve our service delivery model to promote consistency, efficiency and effectiveness
The Strategic Plan sets a strong direction for RRC Polytech to see significant progress in advancing our commitment to Truth and Reconciliation and creating learning environments that embrace equity, diversity and inclusion (EDI).
We are on a learning journey to improve practices within our systems, processes and classrooms. Reconciliation and embedding EDI will not be addressed overnight, and will require a concerted, ongoing effort — something we are committed to.
We want students to know they belong and are welcome at RRC Polytech, whether they're learning at one of our Winnipeg campuses, regional campuses, through community-based delivery throughout Manitoba, or in their own homes. This will require us to ensure our curriculum is inclusive and to provide supports to faculty and student services staff to extend this work into every aspect of our academic operations.
We know our student population is diverse and has varied academic and non-academic needs that must be addressed in order to promote holistic well-being and success. Student services need to reflect that variety and to reflect best practices in facilitating student engagement and retention, in order to support students in successfully achieving their goals.
Finally, we will provide systems and processes that are predictable, easier to navigate and more consistent, resulting in an improved student experience.
Key Actions
Strengthening Pathways
Develop Strategic Enrolment Plan to define and achieve optimum student recruitment, retention and success
Partner with Indigenous and newcomer organizations to encourage more students to consider RRC Polytech
Update admissions policies and procedures to remove unnecessary system barriers and increase access to RRC Polytech
Grow Recognition of Prior Learning (RPL) to better recognize student's knowledge and skills
Partner with other post-secondary institutions to develop articulation agreements and joint programs
Diversify our program mix, delivery methods and academic schedule to attract new students
Facilitate connections with employers through development of work integrated learning hub
High Quality Learning
Refresh college wide learning outcomes
Renew curriculum and programs to address Academic transformation and other strategic priorities such as EDI and Truth and Reconciliation
Increase adoption of OERs and electronic resources 
Leverage existing and emerging technologies to enhance flexibility, access and experiential learning
Provide faculty with resources support and mentorship opportunities appropriate to their experience and career stage
Clarify roles between Corporate Solutions, Continuing Education and other Academic schools in program development, delivery and renewal
Integrate applied research opportunities in academic programs
Optimize organizational structure within academic division and schools
Enhancing Student Experience
Develop service standards for enrolment services
Ensure faculty and other staff have training and resources to provide inclusive learning environments
Enhance retention and success strategies for populations of students who encounter barriers
Foster Culture of inclusion through enhanced focus on recreation and wellness
Renew Student learning spaces in alignment with academic priorities
Save a copy of the Academic Plan
Keep a copy of RRC Polytech's Academic Plan 2022-26: Learning in Action.
Download Your Copy