Academic Plan Overview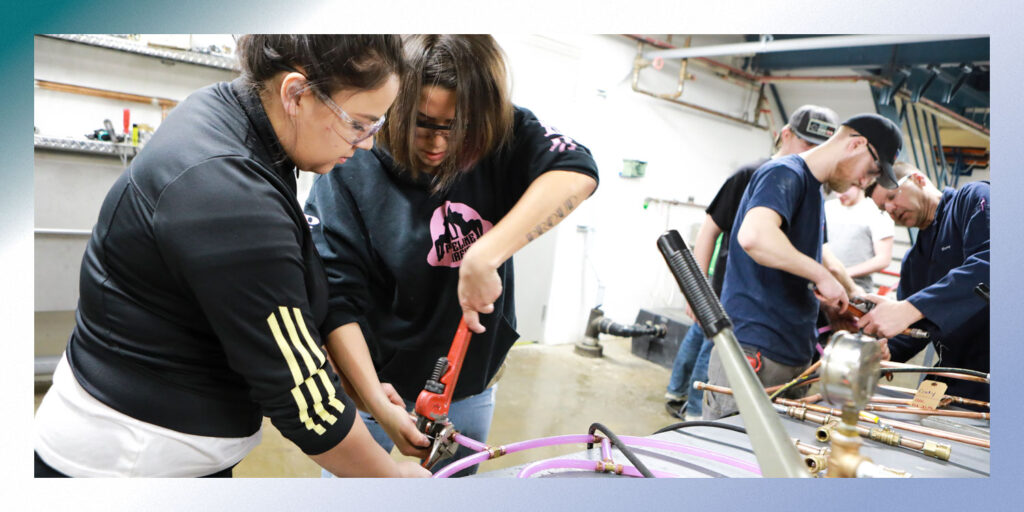 As Manitoba's largest institute of applied learning and research, RRC Polytech works alongside employers to find innovative solutions to real-world challenges, while also providing students with the theoretical and applied knowledge to succeed in their future careers. We approach our work with humility and a desire to improve the social, economic, environmental and cultural well-being of all Manitobans. We help Manitoba businesses build the talented, diverse and culturally aware workforce they need to face disruption and compete on the global stage.
We are Manitoba's largest institute of applied learning and research — and its only polytechnic institute — focused on strategic workforce development, enhanced by strong applied research capacity.
We are unique in Manitoba, blending deep, theoretical learning with applied, experiential opportunities, to give our students more choices in their education paths and connect them directly with Manitoba's labour market.
For our partners, working with us means exclusive access to an array of resources — including state-of-the-art applied research facilities and expertise — to help them innovate in a time of technology disruption and increased global competition. It also means graduates who enter the workforce equipped to thrive amidst rapid change, and ongoing training to support the upskilling and reskilling of existing employees.
Changing Needs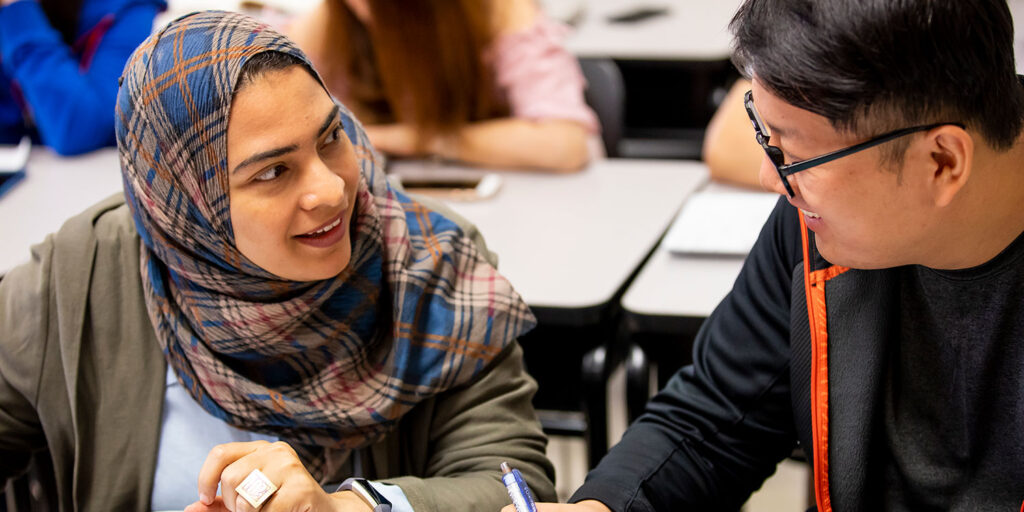 In our 2016-2021 Academic and Research Plan, we committed to exploring development of new models of program design and delivery. We could not have foreseen how crucial this would become with the onset of the global pandemic in early 2020. Our objective is always to meet and exceed the needs of students and employers, and that expectation was both tested and overcome through the significant dedication and efforts of faculty and staff as we pivoted to online learning for much of our programming. As a result of the pandemic, where we learned — and in some cases, how we learned — changed. While our operating context changed, the previous strategic directions set forth in the last Academic and Research Plan, though accelerated, allowed us to move forward with confidence.
The academic transformation journey that began with our former plan remains essential and will continue through implementation of this plan over the next five years.
Academic program delivery adapted nimbly to offer crucial training during the pandemic and created opportunities to develop new program offerings, including short-term training as a timely solution to emerging needs.
RRC Polytech is well-positioned to support government and business investment in training and education as an essential step in workforce re-deployment and development to support pandemic recovery.
Labour shortages have accelerated in recent years, a challenge the pandemic worsened in certain sectors. RRC Polytech responded by getting in front of these trends. While some sectors faltered during the pandemic, others thrived. We expect some sectors to require particular attention as they replenish or retool their workforces to meet new opportunities.
Evolving our academic programs to respond to sectoral changes is critical in supporting the needs of students and employers. This includes our apprenticeship programs, where we work in partnership with Apprenticeship Manitoba to provide programming that meets the need for skilled journeypersons.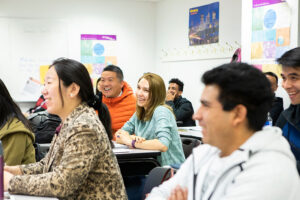 Manitoba's diverse and growing population — fuelled by increased immigration, as well as a fast-growing Indigenous youth demographic — is driving our response to labour market shortages and economic growth. Flexible learning options are necessary to address the lifelong learning needs of these students, many of whom balance family and work commitments alongside school. Our diverse mix of programs — including micro-credentials, apprenticeships, certificates, diplomas and degrees — will effectively meet their evolving needs.
The relationship between human skills and automation — known as Industry 4.0 — continues to disrupt many sectors, affecting their ability to recruit and retain employees with advanced skills, upskill existing workforces, or take advantage of the new opportunities for innovation brought about by digital technology. At the same time, the pandemic has created a shift in expectation around flexible and remote work — all of which require our academic delivery models to adapt accordingly.
Along with the understanding that education happens within an ecosystem — and that we are stronger when working together to leverage our strengths — there is now a clear trend in Canada towards the creation of hubs and partnerships, with many post-secondary institutions working together on key initiatives and partnering to share best practices. These range from national consortia to strengthened collaborations and pathways within provinces. As a polytechnic, we are well-situated to be both the bridge and pathway between other institutions, given the mix of credentials we provide to students.
Finally, climate change and an increasing awareness of the need to move to a low-carbon economy is impacting our organizational decisions, and our broader society. Climate change affects the economy broadly, as well as the ways that governments invest. As particular sectors are impacted, the content of some of our academic programming may also need to adjust as we respond to changes in industry and other sites where our students go to work.
Enrolment Trends
In building our Academic Plan, we looked to understand who currently attends RRC Polytech.
Since 2016, overall full-time enrolment has flattened but we have seen growth in two key groups: international students and Indigenous students, though these numbers have not yet increased at a pace that reflects Manitoba's population. This flattening of full-time enrolment fits with what employers and students have been telling us: that while full-time study works for some students, it doesn't for all. Currently, we are not well-structured to enable part-time study in many programs.
Our average student age is older — between 26 and 35, depending on the program of study — than other Manitoba post-secondary institutions. Over 40 per cent of students come to RRC Polytech following previous post-secondary education. Many participants in Language Training Centre and Continuing Education offerings come to us with significant career and life experience. Apprenticeship enrolment declined significantly during the pandemic, but due to continued labour shortages in the skilled trades, we expect this to rebound.
We know that RRC Polytech is often the place students seek out when they know where they want to be in the workforce and need help getting there. We are also the destination for current workers seeking new skills and technologies.
To chart a course for student retention and future enrolment growth, and to attract learners from different backgrounds and experiences, we need to continue providing ways for students to determine the pace at which they complete programs.
Indigenous Students Self-Declared
International Students
Process and Looking Forward
Find out how we created the plan and ensured it was developed to align with our commitment to Truth and Reconciliation.
Read about the Process