Frequently Asked Questions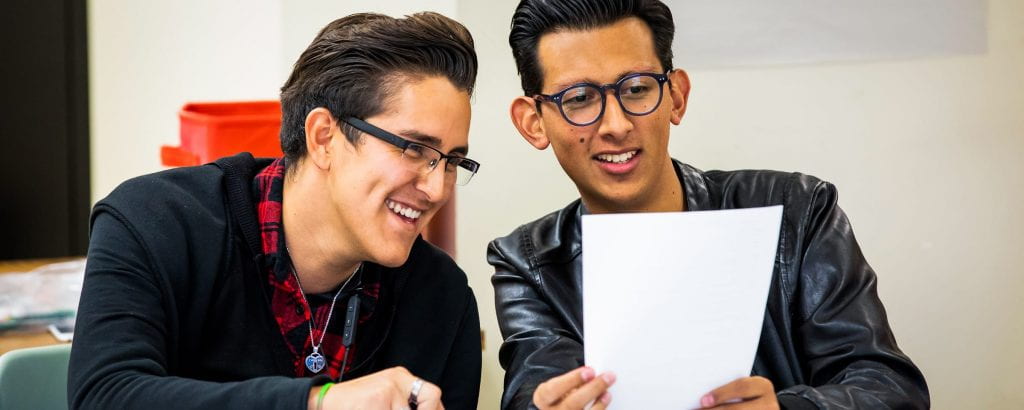 What is employee engagement?
Employee engagement is what drives people to come to work every day, and in the bigger picture, it describes the relationship an employee has with their job and employer. An engaged employee can be described as someone who is accountable, enthusiastic about their work, and shares similar values with the organization they work for.
Why are we doing an employee engagement initiative?
Your working experience and the experience of students are influenced by the level of employee engagement within the College. This initiative will give us real data and help us put plans in place to ensure the College is a workplace where you feel heard, valued and supported.
Why did we release a survey?
We've experienced a lot of change at the College over the last while. Releasing a survey was the first step for us to get a sense of how these changes may have impacted you in addition to learning more about your feelings and perceptions of the College.
We completed surveys before and nothing happened. Why did we do one again?
Previous surveys were too fragmented which made it challenging to move forward and create action plans. This survey was different – it was designed with everyone in mind and surveyed employees on specific topic areas.
How many people completed the survey?
We heard from:
Over 1,600 employees
79 per cent of full-time employees
50 per cent of part-time employees
61 per cent of casual and/or contract employees
Will I see the survey results?
Yes. Our commitment to you is that we'll share the results, recognize what we need to work on and celebrate what we're already doing well. The results are available here.
How did you develop the survey questions?
The questions were developed based on advice and guidance from Metrics@Work, with input from our department of Institutional Analysis and Planning and the Senior Leadership Team. The questions are consistent with approaches used at other post-secondary institutions across Canada and will help us benchmark our results compared to similar institutions.
Was it mandatory to complete the survey?
No. However, employees at all campuses were encouraged to complete it. Your feedback will help us create action plans that we'll work on together, and we wanted everyone's experience to be included in those plans.
Will anyone see my responses to the survey?
No. We chose to work with a third-party vendor in order to keep the survey confidential, which means no one at the College will see your individual responses.
Will I have to complete a survey again?
We plan to conduct a College-wide employee engagement survey every two years. As we work through our plans, we may do smaller pulse surveys on key areas as needed. These surveys would be quick and only take about five minutes to complete.
Why are we hosting focus groups?
We want to expand on our research and conduct focus groups with employees. These groups will discuss key topics that come through the survey results, and will allow us to explore and take a deeper dive into the issues that matter to you. You can learn more about the process here.
Who will be involved in the focus groups?
An outside market research company will conduct the focus groups with employees to guide discussions and ensure confidentiality. Participating in the groups is not mandatory, but employees from different areas will be asked if they're interested in participating. You can learn more about the process here.
What happens once the focus groups are done?
Employee focus groups will take place virtually in November 2020. The information we gather in these sessions will be helpful as we move ahead with action planning in the meantime. You can learn more here.
Where can I learn more about this initiative?
We'll update our website regularly with more information and will keep the dialogue going at RED Forum. We also encourage you to reach out to your supervisor if you have any questions.