Engagement Strategy and Action Plan
Vision
We are RRC Polytech, a connected, supported and inclusive community; that is proud of our accomplishments and ready for what's ahead.
Objectives
Foster employee connections
Creating an employee culture that is guided by a shared vision and values; and where employees have opportunities to build relationships with each another and with leadership across and within departments and programs.
Enhance employee communications
Creating inclusive, timely, and transparent two-way communications that involve and engage employees.
Strengthen employee supports
Investing in employee health and well-being, supporting employee development, providing employee feedback and recognizing employee accomplishments
Pillars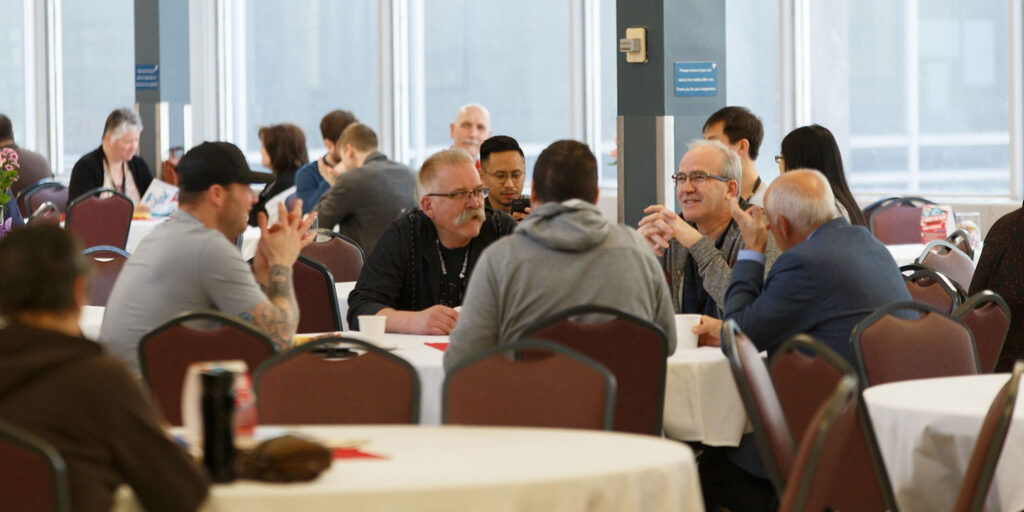 Visibility and Approachability of Senior Leadership
Current Actions
Coffee breaks with SLT
SLT/Leadership Council in the classroom
RED Forum Sessions (i.e. campfire sessions with SLT – ask us anything)
Weekly updates from President RRC Polytech.
Future Actions
Senior leadership to attend department, division or unit level meetings and events and/or visit offices across campuses to engage with employees
Establish a communication channel for employees to share ideas with Senior leadership and receive a response (i.e. SLT inbox)
Establish opportunities for elders to be invited to department/ division level meetings and events
Organizational Change
Current Actions
Townhalls/RED Forum Updates
PROSCI Change Management Training
Future Actions
Develop an approach to engage employee feedback/involve employees into change initiatives
Focus on culture change (i.e. re-envision opportunities for employee connections such as college-wide events/celebrations, virtual events, etc.)
Communication
Current Actions
Staff News/Staff Forum updates
Employee Pulse Surveys
Thought Exchange
Future Actions
Develop opportunities for further employee and cross-department connection/ communication through internal communication channels (i.e. staff forum comments/ posts sections) and events (i.e. program/ department open houses)
Establish a strategy/plan to facilitate consistent (i.e. consistent message/consistent channels) and timely communication across all programs and departments
Workload and Work/Family Balance
Current Actions
Interim Remote Work Policy
Flexible Work Arrangements
Healthy Minds/ Healthy College Strategy
EFAP (Homewood Health)
Future Actions
Develop guidelines to limit overtime/email outside regular hours of work
Explore further flexible working options (i.e. flex hours; compressed workweeks etc.)
Learning and Career Development
Current Actions
Performance Support Conversations Program
Professional Development Programs (i.e. Enable/Engage/ Envision)
RED Forum
Employee Learning Plans
BRAVO Awards/Cheers for Peers
Future Actions
Develop an employee mentorship program
Support the development of further employee development course offerings
Measurement