Educational Assistant Essentials
Red River College Polytechnic, in collaboration with the Manitoba Association of School Superintendents and supported by the Government of Manitoba, is providing condensed training to Educational Assistants newly hired by school divisions to help facilitate effective entry into classrooms during the pandemic.
The 25-hour, tuition-free and instructor-led online training starts in January. In addition, a three-hour, self-paced online course must be completed prior to the start of the training to review the skills required for successful learning in online environments.
Training Information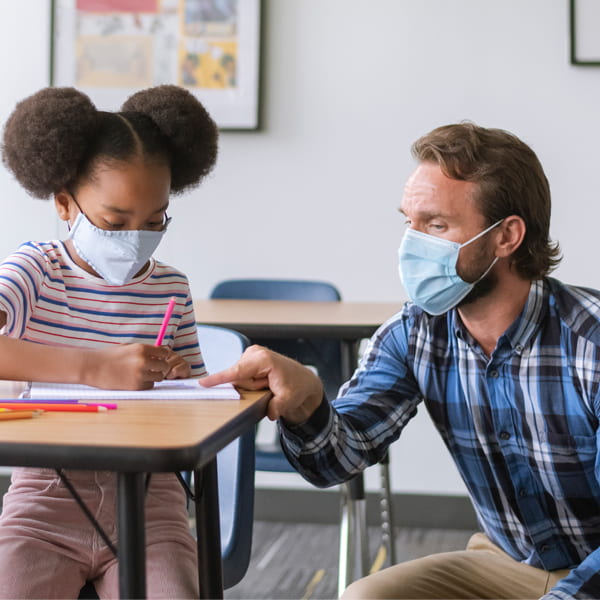 This training focuses on providing short-term, entry level, educational assistant training to candidates hired by school divisions, who will work under the direction of appropriate teaching staff.
Training is being offered to meet the immediate need of hiring qualified individuals to help fill K-12 classroom shortages, playing an important part in the outbreak response.
Sections are currently offered beginning January 25, 2021.
Delivery will be available in both English and French, through daytime and evening classes and in a combined synchronous/asynchronous format.
What is Synchronous and Asynchronous Delivery?
NOTE:
This training will not be recognized for credit in RRC Polytech's
Educational Assistant Certificate Program
, although Recognition for Prior Learning could be used, should an individual seek this further training.
Topics and Outcomes
The five-day training covers the topics and outcomes presented below. Time commitments for each day are also provided.

Day 1
Day 2
Day 3
Day 4
Day 5
Eligibility
Applicants must be over the age of 18, possess a minimum of a grade 12 education and meet the minimum required Canadian Language Benchmark level of 8 in all skills.
Each available job may require additional qualifications to be met.
Employment
School divisions will hire candidates through their standard processes and will refer them to RRC Polytech for the tuition-free training.
For more details about the jobs currently available, visit the Manitoba School Boards Association (MSBA) website.
Apply
Interested individuals must apply directly to school division job postings listed on the MSBA website and select their preferred location.
Additional Information
Questions about the training can be directed to Red River College Polytechnic by calling 204.694.1789 or emailing cde@rrc.ca.