Film Training Starter Pack
Get rolling with an in-demand career in the film industry.
Red River College Polytechnic has partnered with Film Training Manitoba, a Sector Council working closely with the Manitoba film industry to provide high caliber training, to offer new, online courses that provide the skills that make the magic of film and TV possible.
The online courses are designed for those with career aspirations in administration, trades or technical roles that go on to apply their skills to the film industry.
The Film Training Starter Pack is required by anyone looking to work in Manitoba's film industry and consists of the Set Orientation, Locations, Intro to Paper, Safety Awareness and Propane Safety courses.
Set Orientation
Locations
Intro to Paper
Safety Awareness
Propane Safety
At a Glance
Administrative, trades and technical jobs in the film industry are in high demand.
Jobs in the film industry are well-compensated.
A certificate of completion is awarded after completing the courses.
There are up to three months available to complete the courses.
Each course takes 2-3 hours to complete and is self-directed.
Each course has an open book test with 80% as the passing grade.
There is a fee to retake the course.
Online course material can be accessed using the Google Chrome or Mozilla Firefox web browsers.
Register
Ready to go from online to on set? Register for the Film Training Starter Pack, which includes all of the courses listed above.
Career Consulting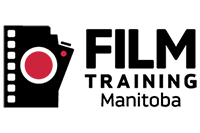 As a member of the Province of Manitoba's Sector Council program, Film Training Manitoba provides career consulting services for individuals looking to find opportunities within Manitoba's growing film and television. To access this service, please contact info@filmtraining.mb.ca.