Purchasing Student Parking Online
Follow this step-by-step guide for purchasing student parking online.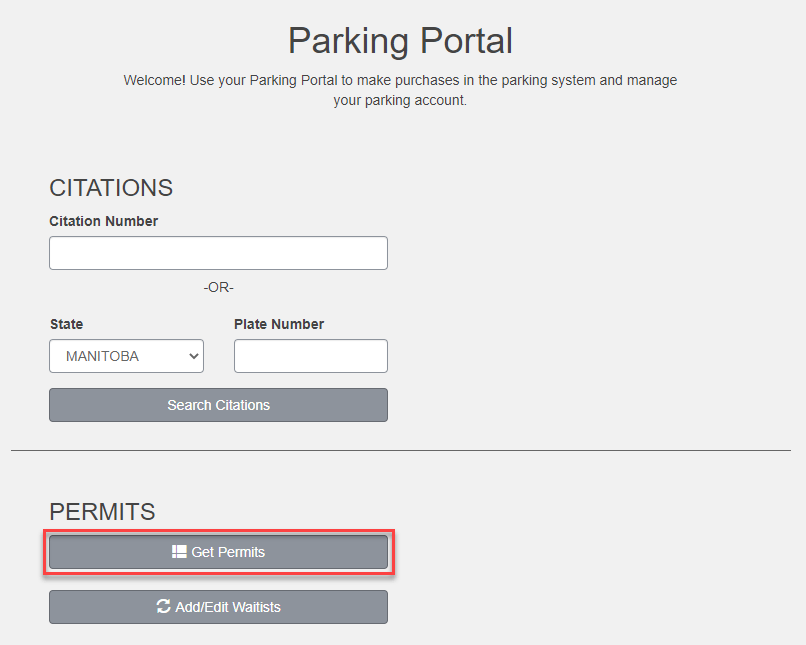 Login to your account by selecting the appropriate Customer Authentication
If you require Accessible Parking, click the link below and follow the directions to complete the form
Click NEXT

Select your preferred permit by clicking the corresponding circle on the left.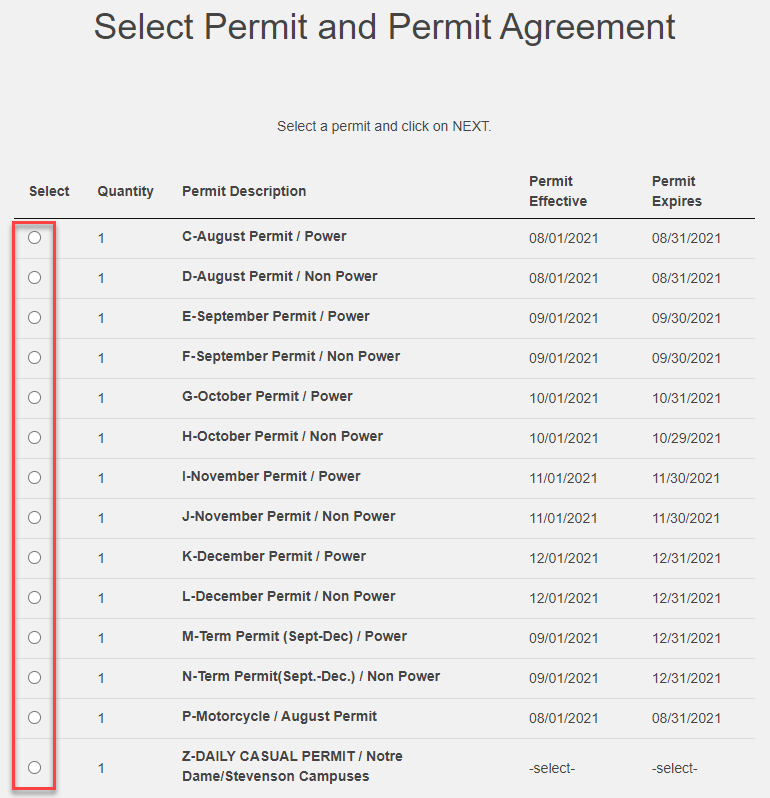 Check all three boxes and click NEXT
You may register up to four vehicles. If your preferred vehicle is not registered, click ADD VEHICLE to register it.

Select the VEHICLE and click NEXT

Review your purchase by clicking on VIEW DETAILS and make sure you have purchased your preferred permit.
If you have selected the wrong permit, click REMOVE and start the process from the beginning.
If you are happy with your selection, select your method of payment.
Enter your preferred email address.
Click PAY NOW.
Additional Information
An electronic receipt will be sent to the entered email address.
Your permit is virtual (there is no hang tag to display) which is why it is important to make sure that the license plates entered are correct.
All parking is available on a scramble basis.
To see the interactive map showing the open/closed lots, view our campus map. Click on the lot name (South, 2N, East, 1W, etc.) to view the lot designation.
Please contact parking@rrc.ca with any questions you may have.