RRC Research Ethics Board – 2012-13 Review of Projects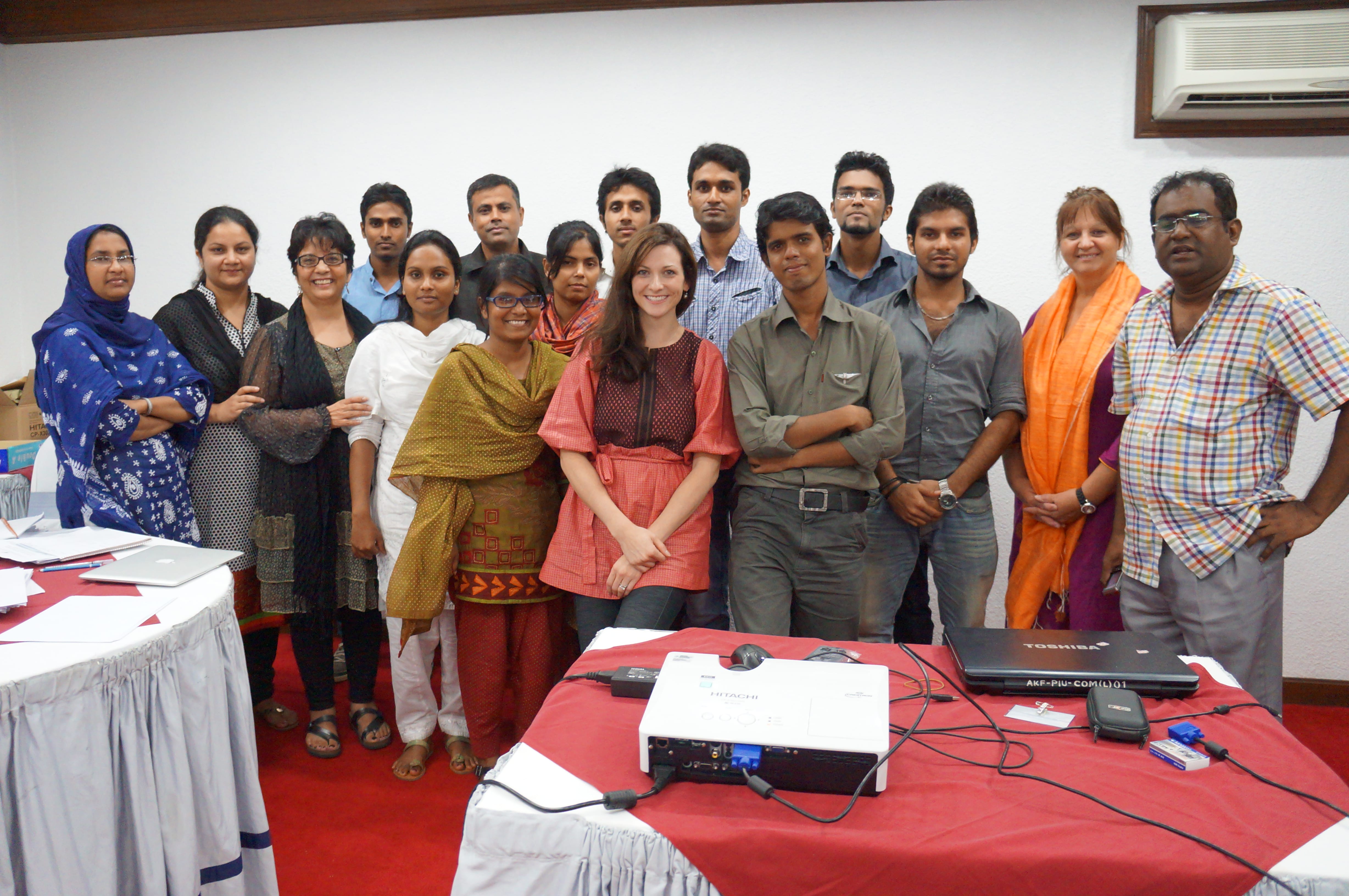 Did you know that behind the scenes, outside of the busy class schedules, student contact time, and/ or regular workload, Red River College instructors and staff are continually pursuing higher education or conducting research to improve programs or processes? Others, like Research and Planning are conducting online surveys (Paths to Success and the Student Evaluation of Program) to help students in their programs to increase student success. RRC also partners with international centres like the EDUCAUSE Centre for Applied Research (ECAR) to find out the technology habits and needs of students.
Whether it be creating English language benchmarks or interviewing youth about their personal experiences, all research studies being conducted at the College requiring the participation of staff or students must be submitted to the Research Ethics Board (REB) for ethical approval.
A diverse number of research studies were reviewed by the REB in the 2012-13 Academic year. Here is a snapshot of the studies conducted by researchers at the College.
Pre-Primary Professional Development Pilot Project-Assessment Component
The Pre-Primary Professional Development Intervention project is a joint initiative between the Aga Khan Foundation-Bangladesh and Red River College. The project is designed to support pre-primary teachers and supervisors, and increase the quality of pre-primary education in Bangladesh.
Patient Dignity Question (PDQ): A novel approach to enhancing care for patients near the end of life (lay title: What do I need to know about you?)
This project asks the question "what do I need to know about you as a person to take the best care of you I can?" This question forms the basis on an intervention, which is designed to provide a simple, effective means by which health-care providers can come to understand the patient as a person, and facilitate the 'delivery of dignity conserving' care for palliative care patients and their families.
Nurse Educators' Experience of Graduate Education, Perceived Self-efficacy Beliefs and the Attraction to Academia.
The purpose of this study is to describe the nurse educator's lived experience of graduate education, their perceived beliefs of self-efficacy and their attraction to academia. The study seeks to gain a better understanding of what is needed to encourage nurses to complete graduate education and to engage in an educator role.
Analysis of the English Language Demands of Opticians in Manitoba
The regulator for the profession of opticianry in Manitoba, The Opticians of Manitoba, approached the Office of the Manitoba Fairness Commissioner (OMFC) to request information about benchmarking the profession. After consultation with researchers from Red River College's Language Training Centre (LTC), it was determined that a research project to analyze the language demands of opticians would be undertaken by researchers with funding from the OMFC.
Feasibility study regarding the adaption of the I-CELBAN for use with internationally educated professionals in the Health Care Centre.
Researchers at RRC's Language Training Centre (LTC) have developed the Institutional Canadian English Language Benchmark Assessment for Nurses (I-CELBAN), which is a standardized test available to education institutions to assess the language proficiency of students in a nursing context.
Making Connections & Completing the Circle
The Child and Youth Care researchers are conducting this study with youth in out-of-home care. The study intends to collect and compile data regarding youths' perceptions, ideas and opinions about child and youth care workers' competencies; culturally competent care and respect for diversity in group care settings and theoretical approaches and best practice to frontline youth residential care.
ECAR Study of Students and Technology 2013
The ECAR (EDUCAUSE Centre for Applied Research) study explores technology ownership, use of patterns and perceptions of technology among undergraduate students. This is the tenth installment of the annual student technology study.
Philippine Nurse Migration in Western Canada: Challenges and Opportunities
The purpose of this study is for the researcher to explore and describe the integration of Registered Nurses from the Philippines in the Western Canadian health workforce.
Taking business to school or school to the business: The role of community colleges in innovation from small businesses in Manitoba.
As the community college system operates under provincial jurisdiction and, therefore, independently of the other provinces, each provincial college system has unique aspects. The focus of this research is on the community college system of Manitoba.
E-Apprentice Alternate Delivery Development Initiative Project Evaluation
The purpose of this research is to gather data for Apprenticeship Manitoba, specifically to collect data for continuous improvement for subsequent component development and/or delivery; to evaluate learner accomplishment in alternate-delivery apprenticeship training.
Paths to Success
This research has students completing an in-class online survey within the first two weeks of the start of their program. The survey enables students to identify supports that they would benefit from and captures their opinions about being a first year College student. You can find more information about Paths to Success here.

Democracy Talks
The purpose of Democracy Talks is to engage Canadians in a two-way knowledge transfer about the political system and their place in it and to identify specific ways to make politics more responsive to their needs.