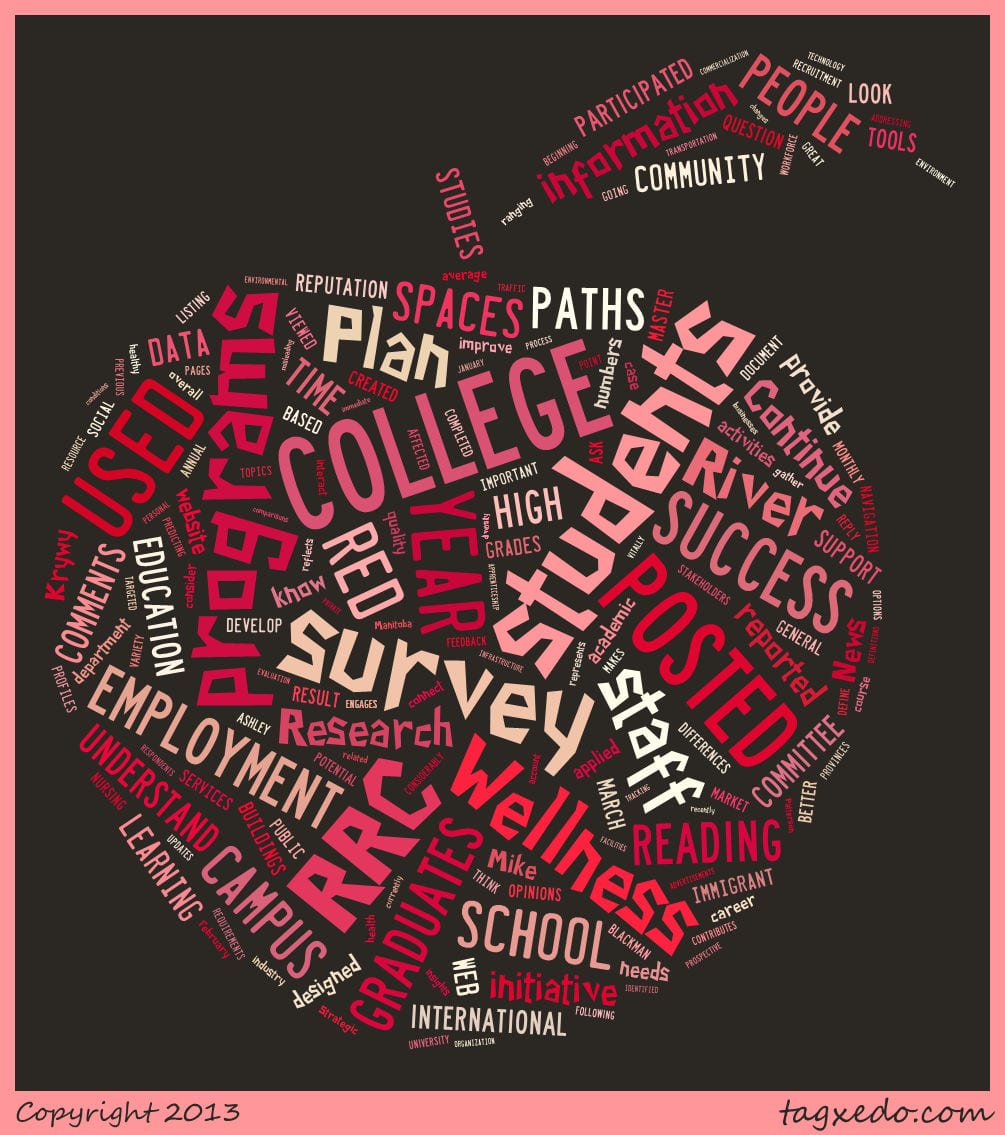 Back in January 2013, the Know Your Numbers blog was launched by the Research and Planning department to begin a journey in data storytelling.  The blog is meant to help the College Community discover the data gems that would otherwise lay hidden in the survey archives, remain buried in the depths of Colleague, or be left stuck on a roll of brown paper curled up in a storage room corner.
These stories highlight some of the wonderful events taking place at Red River College, all with at least a little bit of data added for good measure. Here is some of what you may have missed in the past 9 months: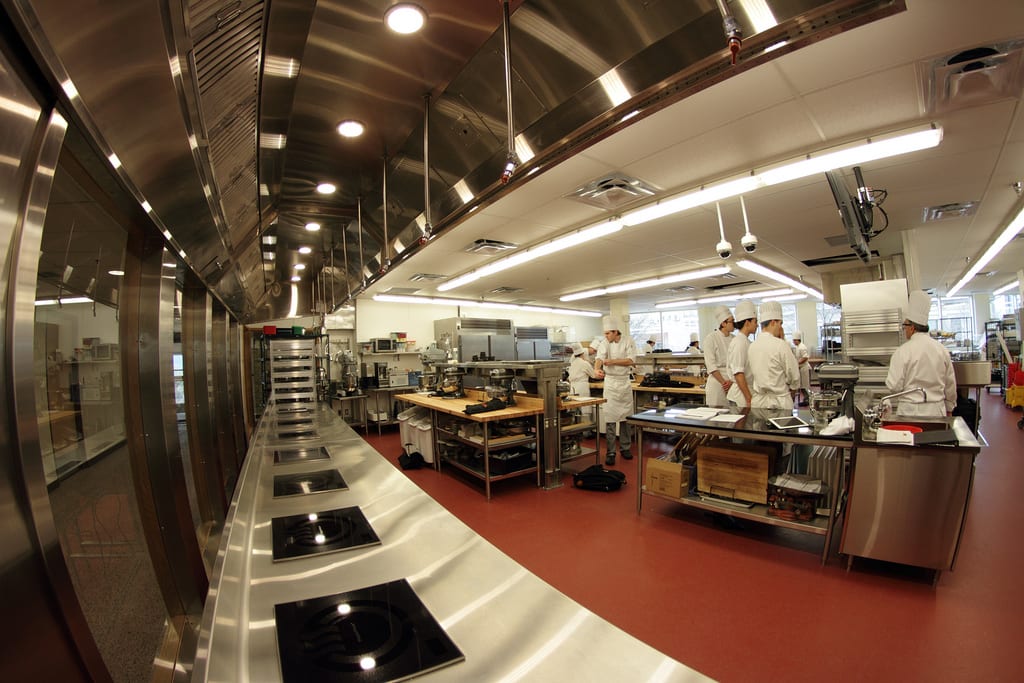 Red River College has many strategic initiatives and actions underway, including the Campus Master Plan.   Now entering it's final phases, this post gives an overview of the Campus Master Planning process and why it is important.
Research and Planning helps support many committees around the College, including the Wellness Committee.  These posts on Web Analytics and Measuring Staff Wellness show how information from the staff survey and tracking hits to the College's blogs (such as the Wellness blog) can be used to inform decision-making.
In the next few months watch the Staff News for more stories about student enrollment trends, the latest on the Paths to Success survey, and updates on some of our other surveys (including a new one called the Apprenticeship Evaluation of Level survey). Some of our writers are very good at making something that might normally seem dry into something fascinating and relevant. Keep your eyes peeled.