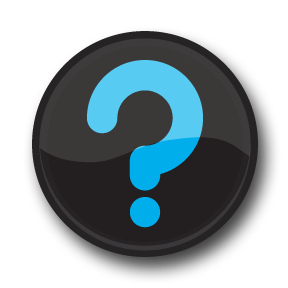 Why does the College have a Staff Survey?
Using staff surveys to gather feedback is a common practice.  Typically, staff surveys are conducted as a census administered by an external consultant once every few years. Prior to 2008, RRC also used this method.  The downside to this approach is that the information is less responsive to immediate needs and changes within an organization, and the emphasis is more likely to be on tracking measures and benchmarks rather than process improvement.
When the People Plan initiative was created in 2008 as outlined in the Strategic Plan (2008-2011), RRC's Director of Research and Planning, Ashley Blackman, suggested a monthly survey model similar to one that he had helped develop while working for the private sector.  This monthly staff survey was primarily meant to inform and support the People Plan initiative, while also providing a valuable feedback tool for a range of other College business areas and committees. The monthly survey contains both benchmarks for tracking change over time and monthly topical question to help address more immediate issues. The staff survey is now in its fifth year, with over 2,515 surveys completed to date.
Are my responses confidential?
Yes.  The survey is managed by the Research and Planning department using survey software that keeps the identity of survey respondents confidential.  While the software automatically tracks who completes the survey as a way of more efficiently handling survey reminders, this information is not connected to the responses.  The file with survey responses does not have any identifiers related to the person – no email address, name, or id number that can be linked back. Demographic information is also asked at a relatively "coarse" level so people are not identifiable – for example, we do not ask what school or department a person works in.
Of course, with extreme "detective work" there would be a very slight possibility of connecting numerous demographic details or particular references made in comments as a way of potentially identifying someone.  However, the Research and Planning department is governed by a strict ethical protocol for handling survey responses.
Finally, almost all information is shared at a summary level, so that confidentiality is maintained through the aggregation of information. When individual responses are shared, it is done with minimal demographic information so as to ensure that individuals cannot be identified.  In some cases, specific references made in comments will be edited to ensure their anonymity – if there is a risk of an individual being identified by what they have said.
How come I'm always asked to do these surveys?
Every year, from September to the following June, there is a monthly staff survey.  A list of all eligible staff – that includes all full-time staff and most part-time staff – is randomly divided into 10 groups to reflect the ten months in this period.  A staff member will only be asked to participate once during this ten month period.  Given this process, it is possible to get selected twice in one calendar year, but a person will only have one invite during the 10 month survey year.
How come I never get asked to do these surveys?
If for some reason you don't receive an invite during the September to June time frame, you should contact Research and Planning to find out why (mkrywy@rrc.ca). On occasion, logistical issues may creep in, such as a full recipient inbox, an erroneous email address, or staff joining the college in the middle of the academic year and not being added into the sample.
Why did I get asked about "Topic X" on the survey?
Every month the staff survey has two types of questions – ones that are run every month for benchmarking purposes (i.e. tracking changes over time) and ones that are run for a specific month or two.  The benchmarking questions track things like staff satisfaction, satisfaction with management, staff engagement, and other perceptions of the workplace.  The monthly component includes topics like learning and development, communication, wellness, sustainability, feedback on the strategic plan, and environmental health and safety – to name a few.  So while a person in January may be asked questions related to sustainability, someone else in September will be asked about social media – it varies from month to month.
Does anyone ever look at the surveys?
Yes.  First of all, all survey responses are read, reviewed, and analyzed by Research and Planning staff every month and again at the end of the survey year. However, with 550 survey completions each year and an average of about 90 items per survey that's nearly 50,000 nuggets of information!  So there's a lot of information to mull over.
To manage the flow, the People Plan committee receives monthly updates on the core information, including staff satisfaction and top line summaries for the topic of the month.  Each of the monthly topics is also aligned with a stakeholder. For example, questions related to Wellness are developed with the Wellness Committee and then shared with them to help with their planning.  Finally, there are some questions that are shared directly with the President on a regular basis – particularly the "Ask Stephanie" question – where staff are asked to pose their own question to the President.  This latter question is very important, as it helps the President understand and reflect on what staff are thinking about.
When do we get to see the results?
All topical results from September 2008 to May 2012 can be found on the People Plan site, which includes a narrative summary and statistical tables.  Results for September 2012 onwards will be up shortly.
This blog will also be used regularly to share findings, as was done with the Social Media post from several weeks ago.  The goal is to find more effective ways of sharing results and more importantly, acting upon the advice that staff provide.
Any other questions?
Please use the comments section to add your thoughts or pose additional questions, and we'll do our best to answer them here, or in another post.