(Note: This post was written by Nancy Ball, Ashley Blackman, and Mike Krywy)
Every year the College files an Academic Annual Report with the Council on Post-Secondary Education (COPSE). It's a College-wide effort; many schools and departments submit information, College Relations edits and writes many of the articles, and Research and Planning provides the data and assembles the report. While intended to respond to a regulatory requirement, the report is an interesting montage of facts, figures, stories and achievements that serve as a guidebook for those who want a snap shot of what the college is all about.
Research and Planning's contribution is twofold. First, we provide stats and figures to help people get a sense of enrolment trends, graduation numbers, employer satisfaction, and many other interesting statistical nuggets.  For example, if you check out the most recent RRC Academic Annual Report (2011-12) you'll discover that:
Full-time enrolment hit another record high in 2011-12, with 9,135 students registered in certificate, diploma, advanced diploma and degree programs.
That 16,530 students were studying in part-time programs, keeping many CE instructors hopping.
Some 3,408 students took apprenticeship training across 32 trades.
That Red River College has approximately 1,360 full-time equivalent (FTE) staff years working at the College (no wonder coffee line-ups are so long, it's all the FTEs ordering their double doubles).
That the average income of recent graduates responding to a graduate survey was $40K
Secondly, we help compile the fantastic achievements that are threaded throughout the report.  In fact, it is almost overwhelming to read about the many success stories that occur across the college.  After reading even a few of these stories, you begin to appreciate the breadth of what is accomplished across the college community.
Selkirk Avenue received a lot of attention this year. The Makoonsag Intergenerational Children's Centre opened on Selkirk Avenue, serving as the College's first demonstration childcare centre, and representing its commitment to providing community residents with increased access to programs promoting child and family supports. The 52-space centre for infants, toddlers and pre-school children was developed through a partnership between the Urban Circle Training Centre, Red River College, and the University of Manitoba's Inner-city Campus.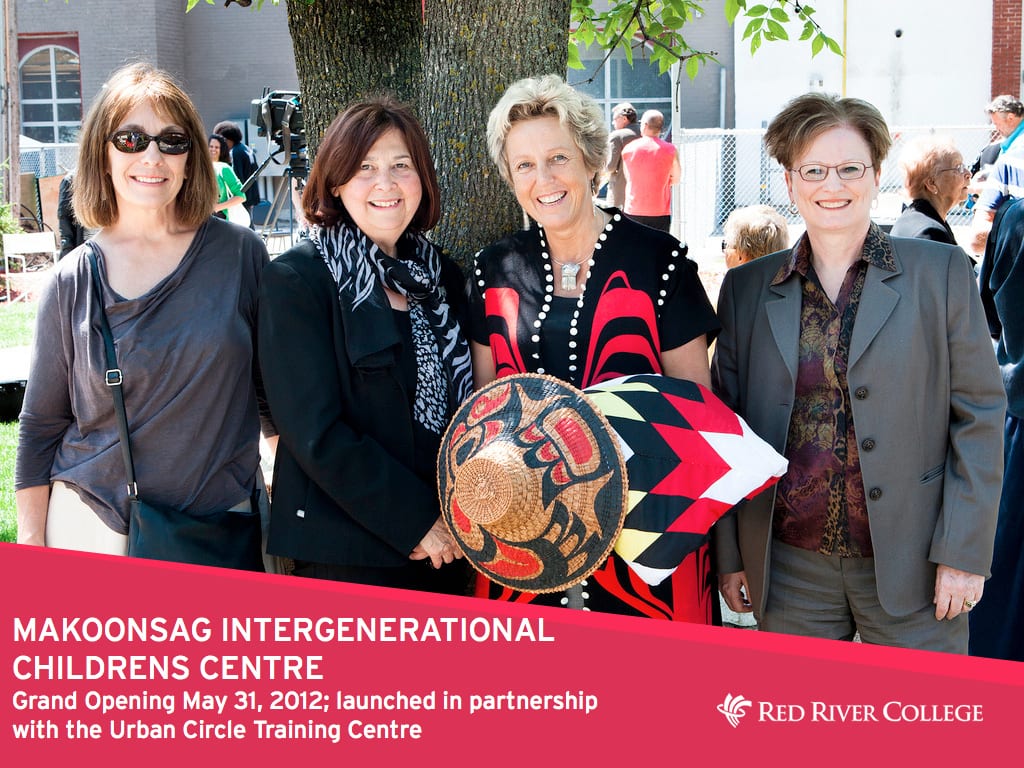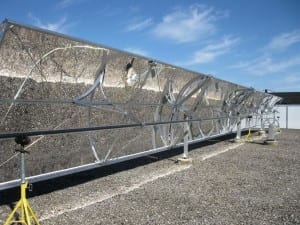 Standing boldly at the Notre Dame Campus, RRC's parabolic solar-trough energy generator was the centerpiece of this year's SITRG activities. Installed and operational in July 2012, and made possible through a partnership between RRC, Manitoba Hydro, the University of Manitoba and NSERC, the solar trough tests the feasibility of using concentrated solar power in Manitoba's harsh climate. With its ability to produce heat in below-freezing temperatures, the trough has the potential to be a viable technology for Manitoba, especially with regard to space-heating applications.
EADDI (E-Apprentice Delivery Development Initiative) is entering the final year of development for 18 apprenticeship levels and two related projects. Its goal is to offer online version of existing trades training as an alternative to current Winnipeg-based offerings.
For the third year in a row, students from the Language Training Centre were chosen to be part of the Winnipeg Folk Festival's Newcomers Outreach program. The twelve students participated in customized training at the LTC to prepare them to be part of the Festival's volunteer crews.
David Kinasevych and Tim Farrell taught at the Shenyang Institute of Engineering in China as part of RRC's joint Power Engineering Technology program with that institution.
Eva Brown's project "Building Global Opportunities Together–Anywhere, Anytime" was selected as one of only six projects from Canada – and 130 from around the world – to be showcased at Microsoft Partners in Learning's Global Forum in Washington. The project was developed under Microsoft's Innovative Teacher initiative.
A total of 113 participants in Manitoba and Saskatchewan participated in the First Nations community based train the trainer sessions for the Health Empowerment for You course for the Coalitions Linking Action and Science for Prevention (CLASP) project.
Staff from Aboriginal Student Support & Community Relations volunteered to work at a Habitat for Humanity building site as a means of community outreach and to learn more about the trade professions.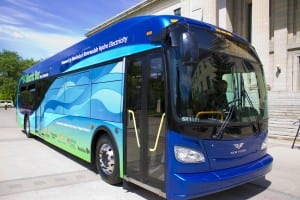 Electrical Engineering Technology staff played a major role in the first made-in-Manitoba electric bus by assembling 9 battery packs with 99 modules, designing and implementing the real-time data collection tool for battery performance evaluation.
The Portage Campus held a Grand Opening Ceremony & Open House. The event featured greetings from provincial, civic and First Nations leaders, as well as a traditional pipe ceremony, dancing and drumming.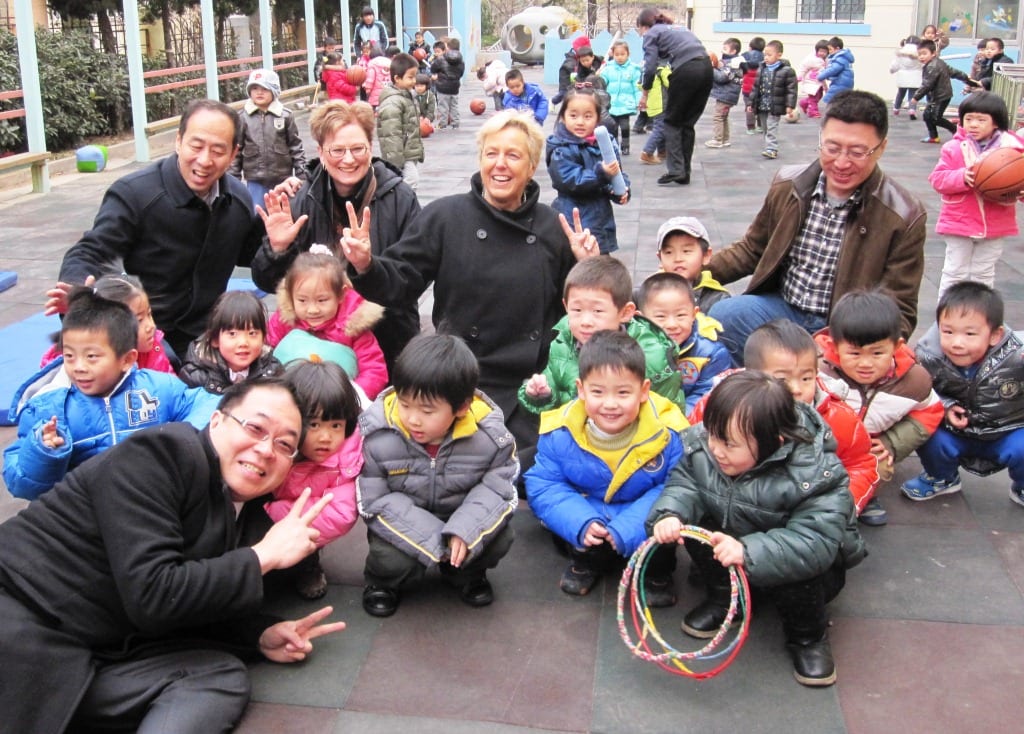 The College continued to expand its international presence, by signing agreements for new joint programs with several Chinese institutions, including Henan Business College, Shijiazhuang University of Economics, Qingdao Technical College and Zhejiang Water Conservancy and Hydropower College. RRC's long-standing partnership with Shenyang Institute of Engineering was expanded through the introduction of an award-winning project in which Power Engineering Technology lectures are delivered online to students in China.
And we'll end our stories with some more numbers, this time about Red River College's co-operative education enrolments which were at 1,223 in 2011-12. The total number of co-op programs stands at 23.
This is just a fraction of what you can find out about what your fellow staff and students and the College as a whole were doing last year. Read more and get inspired!