Student Success
Meet some of our students!
Vicky from China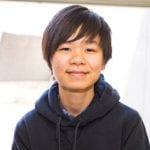 "Learning at Language Training Centre is an unforgettable experience. There are a great number of teachers who can help you to improve your English significantly.
My teacher learned English himself so he can share his learning experience with you and teach something that you need for academic programs.
If you want to succeed, come to this class."
Jasmeen from India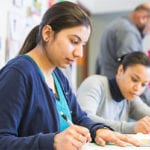 "I am attending Intensive EAL classes. I am learning so many things from my teacher.
I learnt grammar, paragraph format, and how to give a presentation in front of the whole class. My teacher helps and corrects my work. She taught me how to write a resume and cover letter.
I also learned how to send a formal email."
Camila from Brazil
"I'm really enjoying my studies at LTC. There are many good teachers here who have helped me a lot to improve my English skills. I believe that in 2 months studying here, I learned much more English than I did in 2 years studying in my hometown. People at LTC are very friendly and they can help you to move on quickly, since you study hard. After this English course, you will be prepared to take your Academic Program or get a job, with fluent English!"
Oscar from Congo
"I'm very happy to be at Red River College Polytechnic because it's a good place where I can improve my language and break the ice with different nationalities."