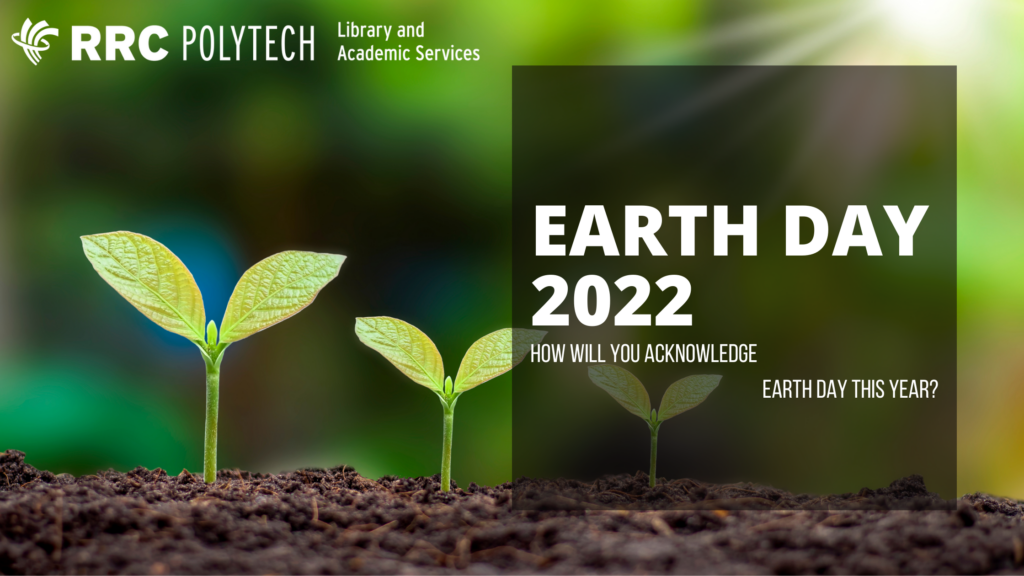 Earth Day is upon us again on Friday, April 22, 2022. We have on this day, since 1970, taken to raising awareness about climate change, its increasing effects on our planet caused by our growing carbon footprint, with the knowledge that the more we delay, the more urgent and palpable is the need to address the changing climate.
COVID-19 is also a new powerful, environmental phenomenon with a unique connection to climate change. Like the weather, it impacts and disrupts our daily lives, and for the past several years has been a dire presence in our relationships with each other, over the entire globe.
With these two circumstances affecting us, how will you acknowledge Earth Day this year? Will you actively participate in recognizing this important and very special day?
Sustainability at Red River College Polytechnic
At Red River College Polytechnic, the Sustainability Office works to promote a culture of sustainability among staff, students and faculty and reduce the College's impact on the environment. This year the Office is hosting a Show us your Sustainability! Photo contest.
There are so many ways to support the environment. From Tuesday April 19 to Friday April 22, send Sustainability a photo of you doing something good for the earth, such as saving energy, reducing waste, or greening your commute and you'll be entered to win a prize at the end of the week! Send your photos to Sustainability@RRC.CA. Follow Sustainability on Facebook (RRC Polytech – Sustainability) or @rrcgoesgreen on Instagram for more details.
Join a virtual presentation of RRC Polytech's State of Sustainability on Friday April 22 at noon to hear about the sustainability highlights from the past year, the results of a recent survey, and how we at Red River College Polytechnic are measuring our sustainability performance.
RRC Polytech Library Services Resources
Libraries are a tremendous resource for ideas, information, and knowledge. The libraries at RRC Polytech can assist you on Earth Day in your response to these pressing environmental concerns. To learn more about why we celebrate Earth Day here are several sources you might consult in your pursuit of understanding of climate change:
Video Collections
Electronic Books
Both for convenience and accessibility, as well as to save on paper, the Library has an extensive collection of eBooks about Climate change
Suggested Primer on Climate Change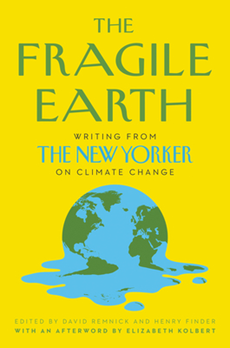 "The Fragile Earth tells the story of climate change—its past, present, and future—taking readers from Greenland to the Great Plains, and into both laboratories and rain forests. It features some of the best writing on global warming from the last three decades, including Bill McKibben's seminal essay "The End of Nature," the first piece to popularize both the science and politics of climate change for a general audience, and the Pulitzer Prize–winning work of Elizabeth Kolbert, as well as Kathryn Schulz, Dexter Filkins, Jonathan Franzen, Ian Frazier, Eric Klinenberg, and others. The result, in its range, depth, and passion, promises to bring light, and sometimes heat, to the great emergency of our age."*
[*] The Fragile earth: Writing from The New Yorker on climate change. (2020, October 6). In Goodreads. Retrieved April 11, 2022, from https://www.goodreads.com/book/show/50358071-the-fragile-earth
Available through interlibrary loan or suggest as a purchase.
Need to know more? Ask Us!
NDC and EDC libraries are open during the following limited hours as of April 18, 2022.
NDC
Monday, Wednesday, Friday 8:30am-4:00pm
Tuesday, Thursday 8:30am-8:00 pm
EDC
Tuesday, Thursday 10:00am-3:00pm
Our online service desk is also available daily to serve you.
Staff are online during the following hours:
Interested in exploring this topic on the Web?
Websites where you will find more current information on climate change:
Other Websites
Manitoba's Climate Action Team
Climate Change Action in the Province of Manitoba (International Institute for Sustainable Development)
For more links, more electronic & print book reading suggestions, more videos & related topics, check out our Environment Science guide on the Library Service's website. And please contact us with your questions and suggestions and let us work with you to make every day an Earth Day.
Written by John Mark Allen, Reference Technician