What's the difference between copyright and academic integrity?
Copyright Officer Ebony Novakowski and Academic Integrity Specialist Lisa Vogt talk about their roles at RRC Polytech.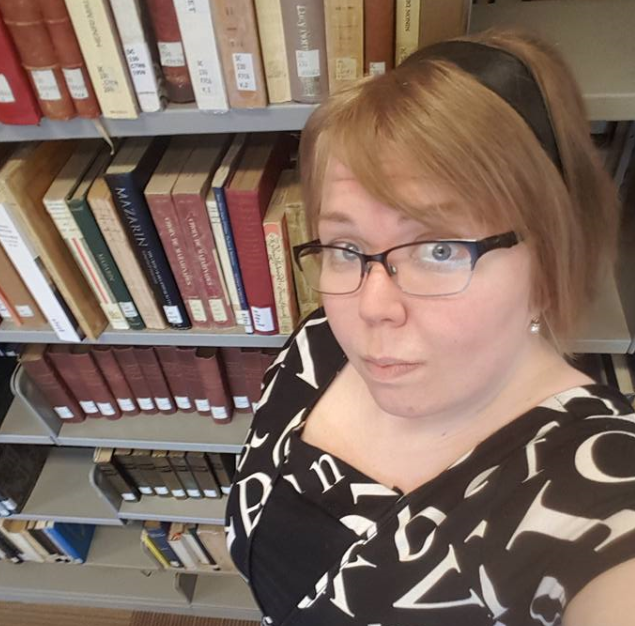 Ebony: Sometimes people ask me what the difference is between copyright and academic integrity. Does that happen to you?
Lisa: Yes, sometimes people wonder if our roles are essentially the same. I think our work is quite different, although there are points where we overlap. Why don't you tell me what being a Copyright Officer is all about?
Ebony: Copyright literally means the "right to copy" and generally refers to the exclusive right to produce or reproduce a work, or any substantial part of one. In Canada this right is enshrined in the Copyright Act.
Being the Copyright Officer at RRC Polytech is about raising awareness of Copyright, helping our staff and students navigate our institutional Copyright Policies. This enables them to interact with copyright materials as users and creators of content within our guidelines at RRC Polytech. Lisa, can you tell me about your work in Academic Integrity?
Lisa: As an Academic Integrity Specialist, my goal is to strengthen our institutional culture for academic integrity. I create educational resources that draw from the six fundamental values of honesty, trust, respect, responsibility, fairness, and courage. Building on these values teaches students the importance of demonstrating their own knowledge, skills, and abilities, and enhances the quality of education at RRC Polytech. Academic integrity values established through post-secondary education pave the way for students to be more successful in their future professions.
Are the policies around academic integrity and copyright the same at RRC Polytech?
Ebony: Lisa and I operate under different policies. The current policies that govern copyright at RRC Polytech are the P7 Fair Dealing policy and A10 Intellectual Property and Copyright policy.
Lisa: The S4 Academic Integrity Policy outlines the expectations for academic integrity and the procedures to follow when academic integrity has been violated.
Ebony: Our policies around Copyright at RRC Polytech are informed by the Copyright Act of Canada and there is a lot of interesting copyright case law across Canada and globally regarding Copyright. For example, between 2011 and 2018, a series of disputes took place about the copyright status of "monkey selfies" taken by macaques who stole equipment belonging to the British nature photographer David Slater and photographed themselves. In April 2018, the US appeals court affirmed that animals cannot legally hold copyrights in the US. Lisa are there any laws that apply to Academic Integrity in Canada?
Lisa: First of all, the "monkey selfies" case you described is fascinating! This is a good demonstration of the difference in our work. When it comes to Academic Integrity Canadian students must follow the rules set by their school's policies in order to continue as a student of that institution, as there are no laws governing academic integrity in Canada. Although, I can recall at least one Canadian case where the RCMP was called after a student sent an impersonator to write their exam. In contrast, New Zealand, Australia, and the United Kingdom have laws prohibiting the advertising and sale of completed academic work through services often called 'essay mills.'
Where are points of overlap in copyright and academic integrity?
Ebony: Instructor resources, such as assignments, lesson plans, and slides are all Copyright material. Sharing these resources outside the context of your coursework, such as on a file sharing site, without express permission can violate the copyrights of the work as well as academic integrity. It is important to remember that instructor materials as well as traditionally published materials such as your textbook are Copyright works and subject to the Copyright Act of Canada as well as our copyright policies at RRC Polytech.
Lisa: Exactly! When students share their assignment files online, both you and I are concerned as the student is violating copyright AND creating opportunities for academic misconduct. Students who take someone else's work and submit it as their own, violates the RRC Polytech S4 Academic Integrity policy. And, if an instructor finds their assignment or answers to an assignment have been shared publicly, they may request the removal these documents to maintain their copyright and reduce the risk for academic misconduct.
Another area of overlap is Open or Creative Commons materials. Researchers and practitioners in the academic integrity community often apply Creative Commons licenses to resources that can be shared. So when you and I connect, we usually talk about appropriate sharing of information – either materials that can be shared broadly or materials that should not have been shared broadly.
Ebony: Appropriate information sharing is important, it would be very difficult to learn anything without sharing information, what both our positions seek to do is ensure that when materials are shared this is done in an honest and legal manner that supports learning. That means respecting copyright law and academic integrity and being aware of our policies here at RRC Polytech. International Open Access Week is a time for the wider community to coordinate in taking action to make openness the default for research and to ensure that equity is at the center of this work. Open Access Week is from October 25th through the 31st.
Lisa: Exactly! As members of a learning community, we need to work together respectfully. We do this by completing our own work and giving credit for the source of ideas or materials that are not ours. Sharing becomes a problem if someone presents the work of another as if it were their own. This week, educators across Canada are recognizing Academic Integrity Week to promote academic integrity in post-secondary education.

What are some of the different services that are offered by the Copyright Officer and Academic Integrity Specialist?
Ebony: I conduct copyright outreach to faculty and provide Copyright Consultations for instructors and students who wish to use specific copyright materials. I can be booked by instructors for in class workshops on the basics of copyright and intellectual property for students. I can also assist instructors in finding open resources to use for teaching and instruction. Open or Creative Commons materials have less copyright restrictions which can serve both instructors and students who need to adapt and reuse materials.
Lisa: Supporting faculty and students in a learning environment that builds on the six fundamental values is the heart of my work. I offer a series of resources that instructors can use to integrate academic integrity into class discussions, including an interactive module and presentation slides. I also deliver workshops to support the development of academic integrity in classes. Instructors can request a consultation to determine the best approach or ask questions on what to do when academic misconduct is suspected. When academic misconduct occurs, I advise on how to respond so the learning process can continue for both student and instructor.
How can you access our services and supports?
Lisa: To learn more about academic integrity services at RRC Polytech, you can request a consultation here.
Ebony: More information on copyright please visit Library Copyright Page under Faculty Supports or contact me by e-mail with questions at any time. Instructors can also book me as a guest speaker for their class.