June is National Indigenous History Month
The month of June is National Indigenous History Month — a time for all Canadians to celebrate and appreciate the unique histories, cultures, and contributions of First Nations, Inuit, and Metis people. It is one way to honour Indigenous Peoples' role in shaping Canadian history and their contributions to protecting democracy. It is also key to recognizing their identity and spirit, which is inherently connected to the land.
In cooperation with Indigenous organizations, the Government of Canada designated June 21, the summer solstice, National Indigenous Peoples Day. For generations, many Indigenous peoples and communities have celebrated their culture and heritage on or near this day.
Due to the seriousness of the COVID-19 crisis, the Government of Canada invites Canadians to celebrate this year's National Indigenous History Month and National Indigenous Peoples Day from home. Keep yourself, your family and your community safe by following instructions from health officials and other trusted, reliable sources.  (Reference: rcaanc-cirnac.gc.ca)
On the Canadian government website you are invited to learn more about the unique heritage, diverse cultures and outstanding contributions of First Nations, Inuit and Métis peoples by visiting Celebrating National Indigenous History Month, or by reading a digital copy of one of the books from the #IndigenousReads reading list.
The Red River College Library also invites college students and staff to explore the resources listed below. (College login required)
Learn About Indigenous History and Culture Through Films and Books
Catch a glimpse of the richness and breadth of Indigenous culture, diversity, and history through these hand-selected resources. We encourage you to explore the Library's collection further with our OneSearch tool.
Indigenous Storytelling (eBooks)

A ground-breaking anthology from the territory now known as Saskatchewan, this book explores some of the richest and oldest stories from these lands, including voices from Cree, Saulteaux, Dakota, Lakota, Nakota, Dene, and Metis nations.
Written by Anishinaabeg and non-Anishinaabeg scholars, storytellers, and activists, these essays draw upon the power of cultural expression to illustrate active and ongoing senses of Anishinaabeg life.
In a gesture toward traditional First Nations orality, Peter Cole blends poetic and dramatic voices with storytelling. A conversation between two tricksters, Coyote and Raven, and the colonized and the colonizers, his narrative takes the form of a canoe journey. It is a celebration of Aboriginal thought, spirituality, and practice, a sharing of lived experience as First Peoples.
Through the study of Indigenous literary and artistic practices from Canada, Australia, New Zealand, and the United States, Julia V. Emberley examines the ways Indigenous storytelling discloses and repairs the traumatic impact of social violence in settler colonial nations.
Indigenous Fiction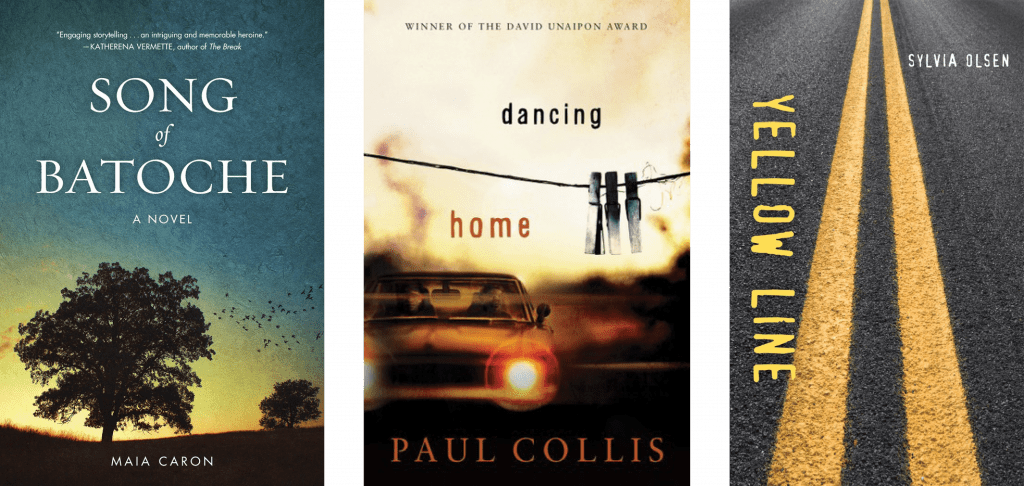 This historical novel reimagines the North-West resistance of 1885 through the Métis women of Batoche, and in particular the rebellious outsider, Josette Lavoie.
Blackie is out for revenge against the cop who put him in prison on false grounds. He is also craving to reconnect with his grandmother's country. Driven by his hunger for drugs and payback, Blackie reaches dark places of both mystery and beauty as he searches for peace.
Vince lives in a small town—a town that is divided right down the middle by race. The unspoken rule has been there as long as Vince remembers and no one challenges it. But when Vince's friend Sherry starts seeing an Indigenous boy, Vince is outraged—until he notices Raedawn, a girl from the reserve. Trying to balance his community's prejudices with his shifting alliances, Vince is forced to take a stand, and see where his heart will lead him.
Indigenous Culinary Arts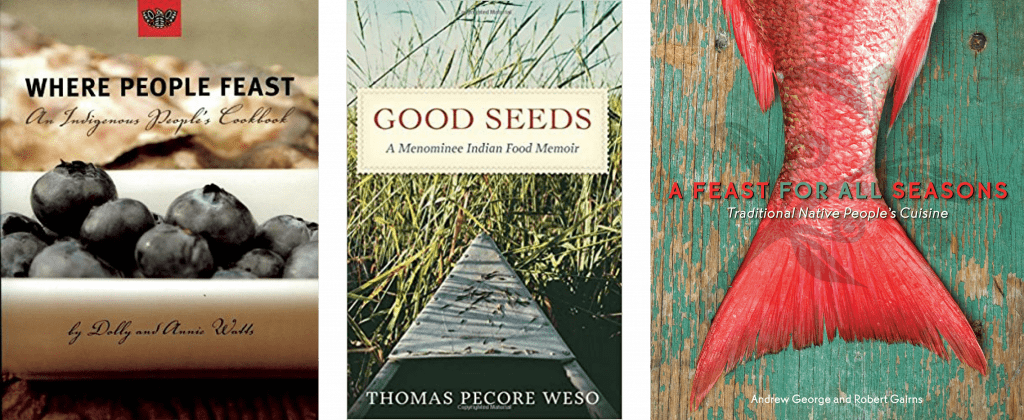 Where People Feast, one of very few indigenous cookbooks available, is the culmination of a lifetime dedicated to introducing people to extraordinary foods that are truly North American.
In this food memoir, named for the manoomin or wild rice that also gives the Menominee tribe its name, tribal member Thomas Pecore Weso takes readers on a cook's journey through Wisconsin's northern woods. He connects each food—beaver, trout, blackberry, wild rice, maple sugar, partridge—with colorful individuals who taught him Indigenous values.
Traditional Native recipes featuring products from the land, sea and sky, symbols of an enduring cuisine that illustrate respect for the nurturing land, and acknowledgment of the spiritual power food can have in our lives.
Streaming Videos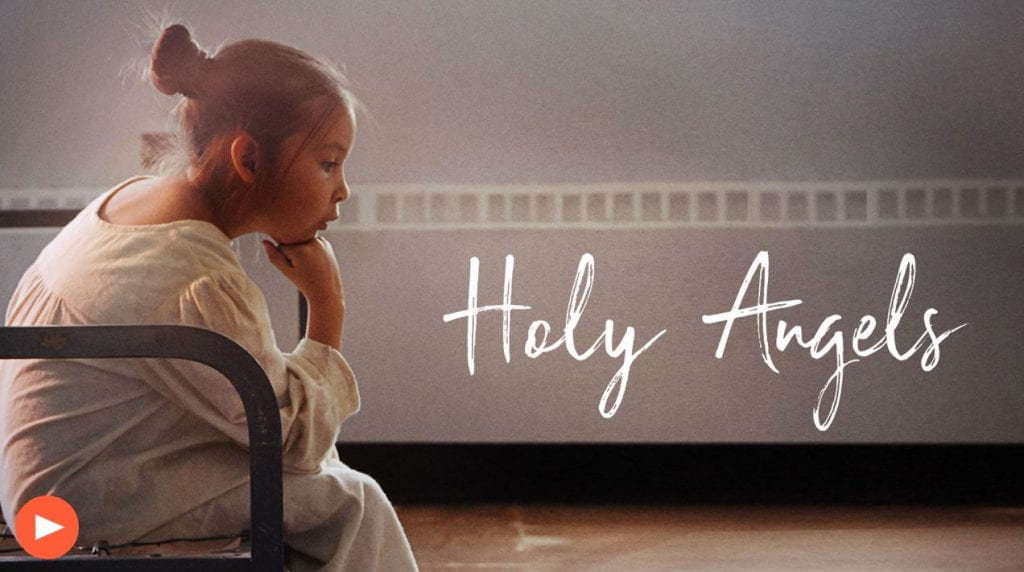 National Film Board of Canada – 2017 | 13 min
In 1963, Lena Wandering Spirit became one of the more than 150,000 Indigenous children who were removed from their families and sent to residential school. Jay Cardinal Villeneuve's short documentary Holy Angels powerfully recaptures Canada's colonialist history through impressionistic images and the fragmented language of a child. Villeneuve met Lena through his work as a videographer with the Truth and Reconciliation Commission. Filmed with a fierce determination to not only uncover history but move past it, Holy Angels speaks of the resilience of a people who have found ways of healing—and of coming home again.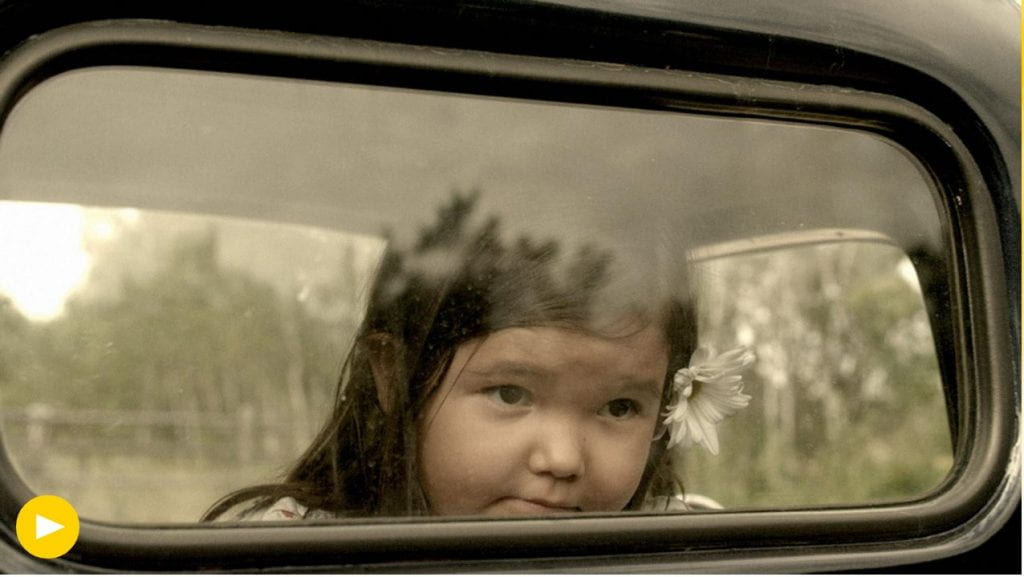 National Film Board of Canada – 2012 | 1 h 23 min
In this feature film, the profound impact of the Canadian government's residential school system is conveyed through the eyes of two children who were forced to face hardships beyond their years. As young children, Lyna and Glen were taken from their homes and placed in church-run boarding schools, where they suffered years of physical, sexual and emotional abuse, the effects of which persist in their adult lives. We Were Children gives voice to a national tragedy and demonstrates the incredible resilience of the human spirit.
Follows the animated journey of an Indigenous photographer as she travels through time. She witnesses moments in her family's history and strengthens her connection to her Métis, Cree and Anishnaabe ancestors. This is a personal story, told in four chapters through the eyes of director and writer Amanda Strong.
A small community bands together around a Mohawk immersion school they founded to keep their language alive. Karihwanoron is a Mohawk immersion program that teaches Mohawk language, culture and philosophy. Unfortunately, this year, the school is at risk of having to close its doors. Permanently.
Weaves a profound narrative encompassing the filmmaker's own adoption, the stark history of colonialism on the Prairies, and a vision of a future where Indigenous children can live safely on their homelands.
When internationally renowned Haida carver Robert Davidson was only 22 years old, he carved the first new totem pole on British Columbia's Haida Gwaii in almost a century. On the 50th anniversary of the pole's raising, Haida filmmaker Christopher Auchter steps easily through history to revisit that day in August 1969, when the entire village of Old Massett gathered to celebrate the event that would signal the rebirth of the Haida spirit.
Explore Further with the Library's Indigenous Guides
Delve further into Indigenous subjects with the Indigenous Education guides. Subject-specific collections on the following topics: