Connecting to "RRCWireless"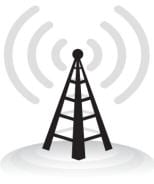 The first thing new students want to do when on campus is connect to wireless! The Red River College Library continues to receive inquiries about the college wireless network. We attempt to answer our patron's questions, though we do not control or manage the wireless networks at RRC. At the Library we are wireless users, just like you!
On our campuses, the Information Technology Solutions department manages the wireless networks, and publish wireless help guides in their help pages.
Important Wireless Tips!
Tip #1: Always use RRCWireless. Don't use RRCGuest!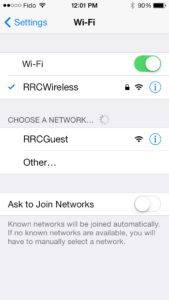 The network you need to connect to is named RRCWireless.
A common problem that occurs is users try to connect to the network named "RRCGuest".  This network is for guests to the college and is not meant to be used by students and/or staff.
Connections to "RRCGuest" require a special username and a password that must be obtained  in advance, by making a CASELOG request to Information Technology Solutions.  The Library does not know any of the usernames and/or passwords and we cannot issue you with one.
Tip #2: Make sure you use your correct username and password
The RRCWireless network does not operate like an open wireless, such as the wireless at "Starbucks" or "McDonald's". A user needs to enter their username and password to obtain a connection. When challenged, use your normal RRC network username and password to login.
After you enter your username and password, you may be asked whether you "trust" the network you must say "yes" and "accept" the connection to the network.
Tip #3: Are you a Returning Student? Forget this Network!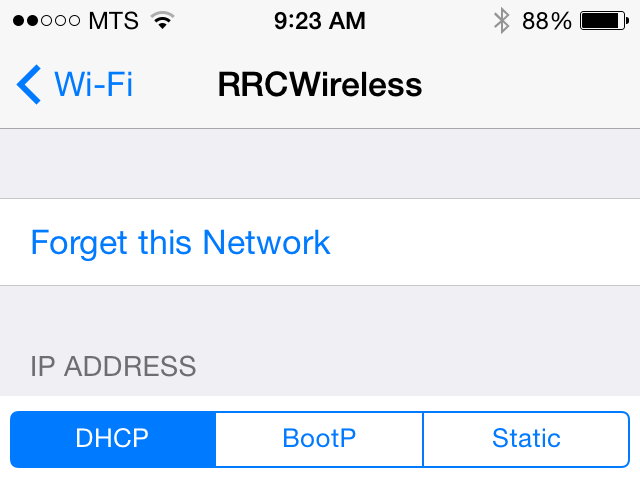 If you are a returning student, you were likely required to reset your password over the summer. When you return to the college, you have to make sure that any of your devices, such as cell phones or tablets, also have your new password in their settings.
Q: How do you do update your wireless password?
A: Forget this network!
Just ask your device to "Forget this Network" and then setup the network fresh. However, see the next Tip. It may affect you!
Tip #4: Lockouts (30 minutes)
If your device was set with an old password, keep in mind that it was actively connect to the wireless with an incorrect password. This would have caused the college's wireless system to lock out your device. Unfortunately, when you attempt to reconnect with your username and a correct password you may still be locked out!
Wait 30 minutes after you "Forget this Network" for your locked-out device to be re-allowed to connect to RRCWireless.
Tip #5: Getting Support
Staff who have College-issued laptops and devices, should submit a Caselog (IT support request) if they have troubles connecting to the Wireless network
The RRC IT Department will not normally support students and staff who have personal devices. For personal devices, you need to refer to ITS Help Resources (online guides) and DYI (do it yourself).
If you have a personal device and you can't seem to get it connected to the RRCWireless, you are welcome to visit one of the Library Helpdesks for face-to-face support:
Roblin Centre Lower Learning Commons:  Weekdays 8:00AM to 4:00 PM
Notre Dame Campus Library Computer Lab:  Weekdays 8:00AM to 4:00 PM
Library Helpdesk staff are great at helping students diagnose wireless issues!
Remember, the Library is always ready to guide you!
Come to the Library if you need face-to-face help from a real person!