ACE Technology Camps – May 11, 12, 13, 2021
ACE TECHNOLOGY CAMPS
GIRLS EXPLORING IT – MAY 11, 2021
DAY IN THE LIFE OF AN IT STUDENT – MAY 12 – 13, 2021
Sponsored by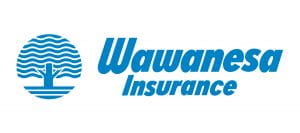 This May we are once again offering our Technology Camps, but this time we will be online.  Each day will offer our regular Technology Camp, and a second stream featuring a variety of sessions including advanced sessions on Web Security and Javascript.  Registration is open now!
Girls Exploring Information Technology
Age Group: Junior High
When: May 11, 2021
Where: Online Event
Girls exploring IT is for junior high girls who want to get experience in the IT field.
Girls Exploring IT for Junior High Girls – May 11 (
Link to Register
)
Day in the Life of an IT Student
Age Group: High School (Grades 9-12)
When: May 12, 2021
Where: Online Event
The Day in the Life of an IT Student Technology Camp gives high school students (grades 9-12) hands on experience with fun activities based on the Business Information Technology program.
Day in the Life of an IT Student (grades 9-12) – May 12 (Link to Register)
Day in the Life of an IT Student (grades 9-12)– May 13 (Link to Register)
---
The following streams are offered at Girls Exploring IT and Day in the Life of an IT student.
Stream 1 – Red River College instructors will guide students through four sessions to build a simple web-based application:
Web Development – build a simple web page
Database – add a database to the web page to store information more easily
Networking – put your web page on the network. View the pages created by your classmates
Web Security – find and fix security holes in your web page
Stream 2 – Students will participate in a variety of demonstrations. Each session will be an opportunity to experience and explore some aspect of Information Technology. Sessions will include:
Introduction to Information Security
The Instructor will demonstrate topics covered in our Information Security courses, including pentesting and malware analysis content.
JavaScript Session
A session on using JavaScript asynchronously to access and create dynamic content from Open Data sources.
 Additional sessions TBA
Please select your stream for each attendee.
Note: Sessions are pre-recorded to allow students to pause and rewind instructions. There will still be a live session host, and assistants.
Register Today!
Girls Exploring IT for Junior High Girls – May 11 (Link to Register)
Day in the Life of an IT Student (grades 9-12) – May 12 (Link to Register)
Day in the Life of an IT Student (grades 9-12)– May 13 (Link to Register)