Where Are You Now: Amber Moffat
Amber Moffat shares her experience and insight since graduating from the Red River College/University of Manitoba Joint Baccalaureate Nursing (JBN) Program in 2008: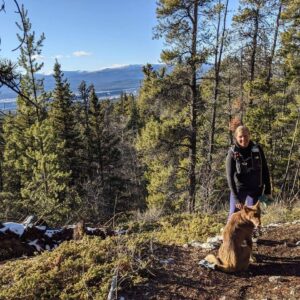 Where are you now?
I am currently working in Whitehorse General Hospital as a float nurse, clinical nurse leader, and acting clinical care manager. I did my final practicum at WGH back in 2008 and have worked throughout the Yukon since then!
How easy was it to find a job after graduation?
Finding a med/surg job after graduation was quite easy; I found it harder to find the right work life balance. Part-time, full- time, and overtime were all options so I worked hard to find what worked best for me.
How did you manage the responsibility of going from student to nurse?
That was a while ago now…I remember having lots of hot baths with cookies and tea. Actually one of the things I did back then was learn how to knit on night shifts. One of the senior nurses showed me and even to this day, it is one of the ways that I deal with stress.
Thinking back, what were the most important lessons from school that you took into the workforce?
There were a lot of important lessons but one that always stood out to me was a lecture titled "Fools rush in where angels fear to tread" and it was a lecture on feeding patients. It's funny the things you remember.
What do you know now that you wish you knew when you were a student?
I just recently moved into a different house about a year ago and when I was going through my belongings I found a letter to my future self that I wrote when I was doing a particularly challenging clinical placement. In that letter I wrote to myself asking if I was ever going to belong in a place like this (hospital); if I would always just be focusing on tasks or if I would ever actually be able to help people. I am currently the acting clinical care manager of the med/surg unit at WGH and I sometimes bring this letter out to show new grads who may be going through something similar. Being a student and a novice nurse is only a season and soon you'll look back and see that it was only a moment!
Thank you Amber for sharing your experience and words of wisdom!