Update to the On-Campus Mask Requirement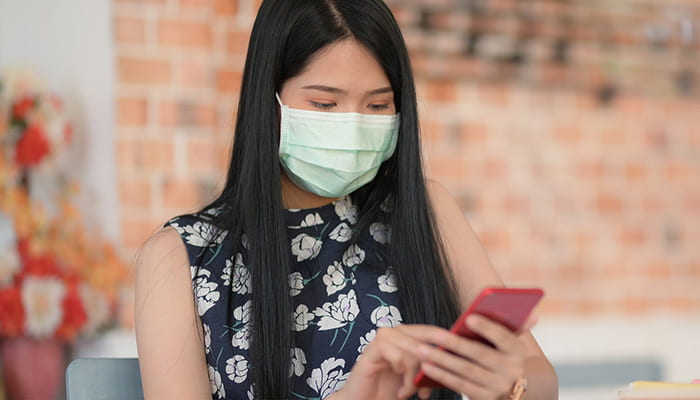 RRC Polytech is updating its on-campus mask requirement to align with Health Canada guidelines and recommendations. From the onset of the pandemic, the College has been on the leading-edge of implementing COVID-19 safety measures, including being one of the first post-secondary intuitions to require medical-grade masks.
As of January 4, 2022, cloth masks, including those that are three-layer, will no longer be permitted on campus. From this date onwards, only College-supplied masks will be permitted for use for all on-campus activities.
The College will supply medical-grade level 3 masks and KN95 or N95 masks. This change is being made based on new data available on mask types and their effectiveness.
Staff, students and community members who will be on campus for the Winter Term can pick up their initial supply of College-issued masks on Jan 4 at designated entrances. Departments are responsible for continuing to ordering masks through the inventory form for their staff and students going forward and can be ordered now through procurement.
Below is more information about the three categories of masks that are permitted for all on campus learning and work requirements as of Jan 4, 2022:
KN95 or N95 Masks (Recommended Option)
This is a level 5 masks for staff and students to use for increased protection.
These are a more fitted mask and offer a higher level of protection.
These masks are not required to be fit-tested as a result of the nature of the work
These masks come in a smaller and larger size, in sealed packs of two.
Medical Masks
The College will continue to supply level 3 medical masks.
Medical masks meet the guidelines outlined by Health Canada and Manitoba Public Health.
Medical masks are available in sealed packs of 10.
Medical Masks with a Clear Window
The College will supply medical masks with a clear window on campus for programs that have deaf and hard of hearing individuals as well as for language study programs.
These are approved level 3 medical masks.
These masks are available through Procurement. It is encouraged that an entire class wears these masks when there is an individual that is deaf or hard of hearing.
For more information regarding the College's mask requirement, see the Frequently Asked Questions.
For questions that are not covered in the FAQs, please contact RRC Polytech Safety and Health Services at safety@rrc.ca.