Applying for First Impressions – Hiring for Industry Postings
Steps to Apply
1. Click [view all postings] with the filter set to display all co-op postings.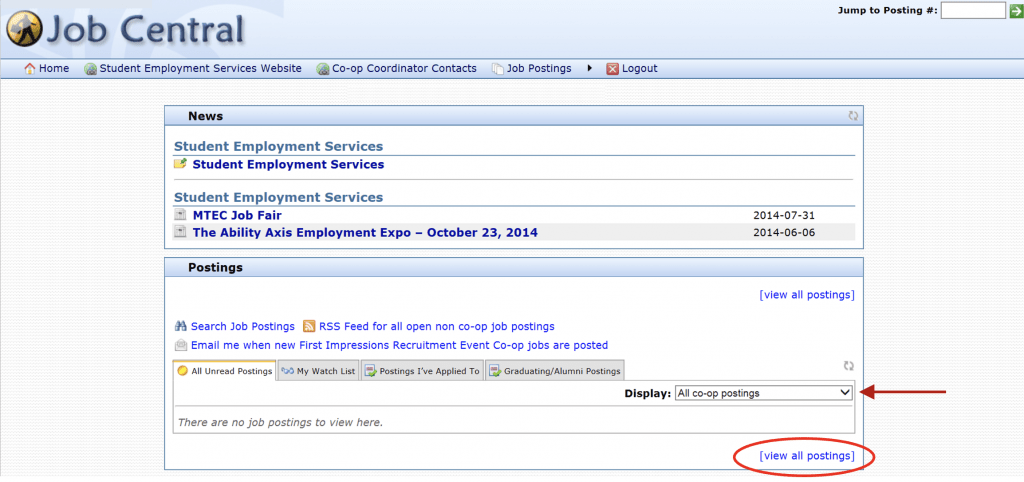 2. Click on the job title you wish to apply to that is open to the First Impressions – Hiring for Industry event.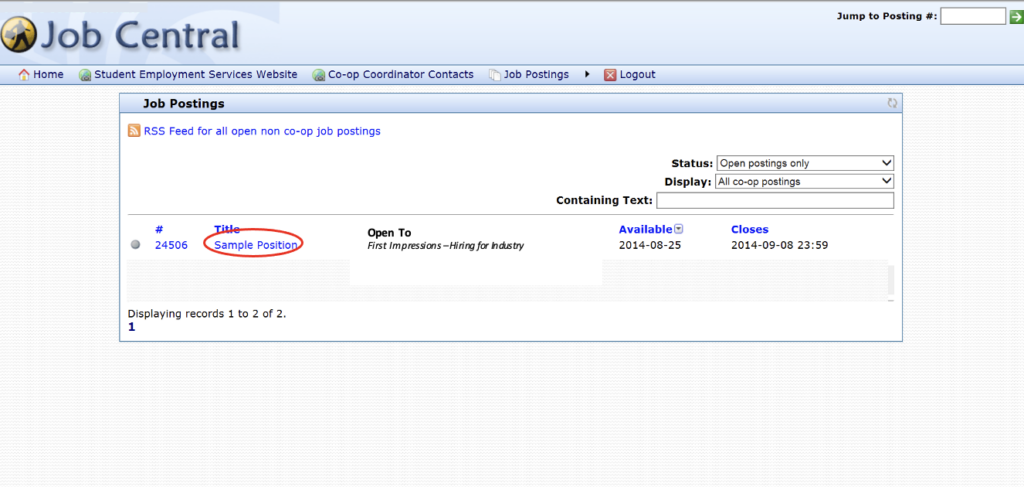 3. Click Apply for this job.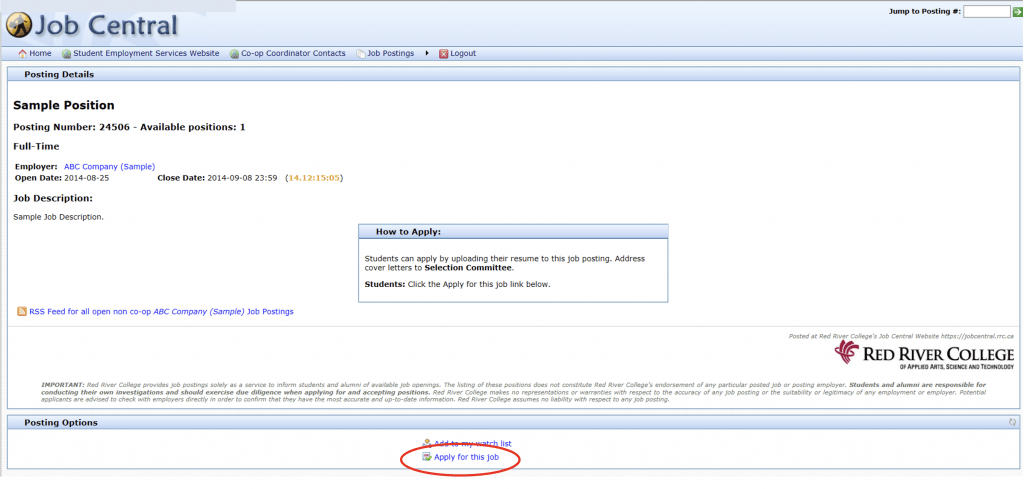 4. Upload your resume and cover letter by clicking on Browse and then click Apply Now to complete your application.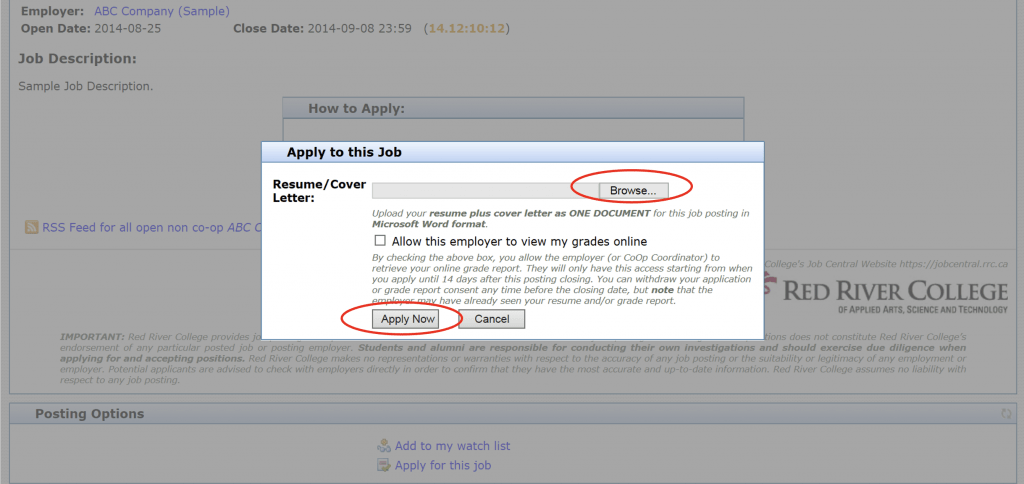 5. Click the Home tab to see the postings that you have applied to.