Program Goals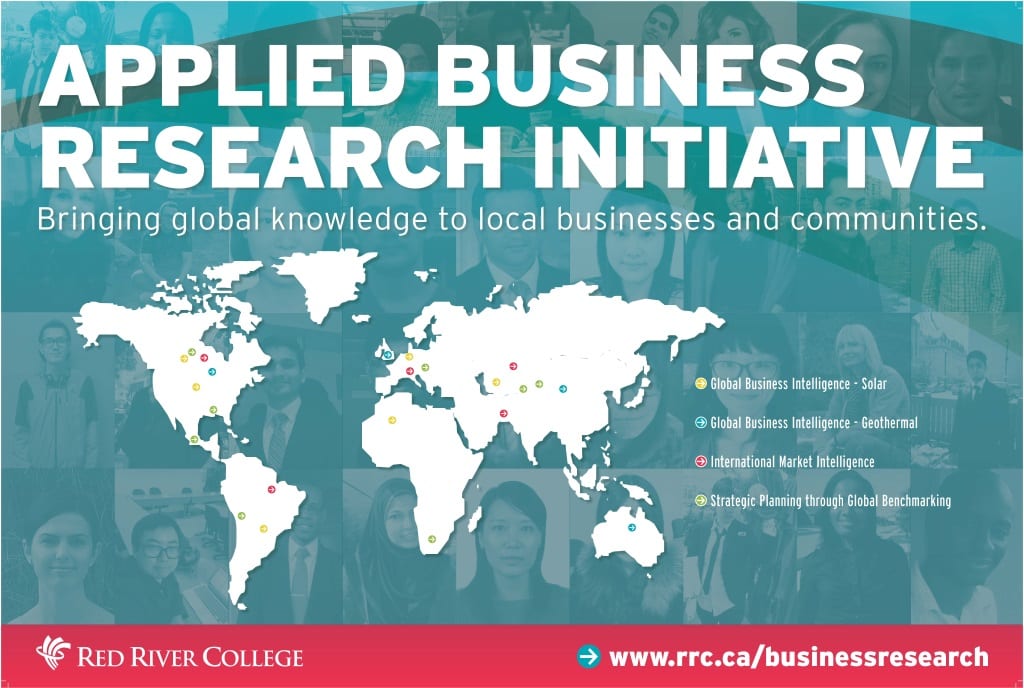 Through applied research work in international business, marketing and economics, our goal is to support:
Social innovations – we gather market and industry intelligence and generate innovative business ideas. We aim to develop strategies, concepts, and ideas that strengthen triple bottom line: people, planet and profit
International Trade – we use global professional networks to bring industry specific knowledge to local small and medium size enterprises. Our goal is to identify international trade opportunities and foster global business collaboration.
Market Expansion – we conduct market research and analysis of selected industries in Canada in order to expand their market reach. Projects include strategies in reach ethnic markets in Canada as well as to opportune foreign markets
Strategic Planning – we compare business models in different countries sharing new ideas and innovative solutions with small and medium size entrepreneurs worldwide
Entrepreneurship – based on out research and analysis we generate new business ideas and stimulate entrepreneurial activities
Who are we?
Post-diploma International Business and Business Administration students
over 100 students engaged annually in applied business research
30 languages
25 cultures
15 countries
10 disciplines
What do we do?
Social innovation and Applied research projects in four areas:
Business Intelligence
Market Intelligence
Strategic Planning for Microenterprises
Entrepreneurship
What can we do?
Bring global business intelligence to Canadian enterprises
Expand market reach through international connections and social networks
Develop marketing strategy and promotional tools for ethnic markets in Canada
Generate business ideas and test market potential
RRC Polytech Students' Abilities
Multicultural orientation
Multidisciplinary expertise
Multilingual competence
Experts on their country of origin
Motivated, open to new ideas, flexible
Hungry for experience and employment
Current Projects
2014/15 Creative Industries – Business Intelligence Reports for five creative arts segments in Manitoba with emphasis of Aboriginal Art
2013/14 Manitoba Industries – International Business Activities Survey
2012/13 – Global Solar Industry – Business Intelligence Reports for Asian, Europe, North and Latin America
2013/14 – Global Geothermal Heating and Cooling (GHC) Industry – Business Intelligence Reports for Asia, Europe, North America and Australia Markets
2012/13 Socially Responsible Guides to Doing Business in emerging economies
2011/12 Guides to Doing Business with Ethnical Communities in Manitoba/Canada
Strategic Planning for Microenterprises
2013/14 Global Strategies for Microenterprises, Arts Organizations and Museums
2012/13 Business Plan development for small business
Applied research based co-op program
Crowd Financing