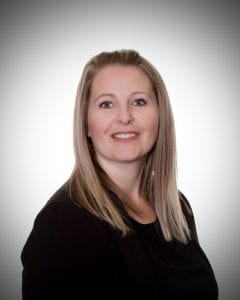 The following are responses from Suzanne Lahr, a graduate of Hotel and Restaurant Management.
Where do you work and what's your current position?
I'm an Event Coordinator at the RBC Convention Centre in Winnipeg.
What are three career steps you've taken since graduating from Red River College?
Completed my bachelor's degree in Hotel and Resort Management at the University of Calgary.
Held various positions with Delta Hotels across Western Canada.
Refreshed my skills and education with various courses, including MTEC, ATEC, and other certificate courses.
What's a highlight of your professional life after graduation?
My biggest highlights have been working on the 2014 JUNOS Gala Dinner and Awards, and the 2015 Grey Cup Festival.
How did your time at Red River College help you achieve your goals?
The practical and hands-on knowledge that I received at Red River College, along with the ongoing support from the faculty, has been invaluable.