Engaging in Work-Integrated Learning for the Changing Workplace
Processes. Resources. Supports.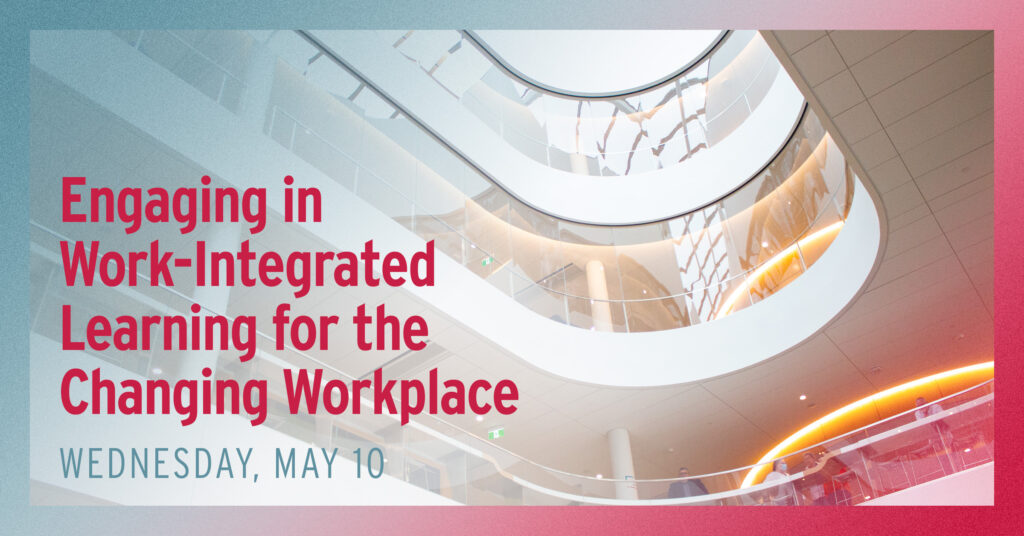 Engaging in Work-Integrated Learning For the Changing Workplace brings together business and industry from varied disciplines such as information technology, creative arts, and business. Potential employers for our co-op students are invited to join us at this conference to learn about how they can be effective term employers for our students who are required to have a work-integrated learning experience as part of their diploma program.
During this conference, we will cover important topics including the student onboarding process, how to set up a meaningful WIL student placement, how to mentor your student employees, promoting your company to students, and accessibility topics for potential student employees.
This conference will take place at our beautiful downtown RRC Polytechnic Campus on Wednesday, May 10th, 2023, for an informative and impactful full-day conference, to be held within the brand-new Manitou a bi Bii daziigae building. Please take the opportunity to join us at this conference to tour our new building and innovative learning spaces, including the ACE Project Space, where our students collaborate with entrepreneurs, non-profit organizations, and corporations to bring unique ideas to life.
Funding for Engaging in WIL for the Changing Workplace was administered by BHER (Business + Higher Education Roundtable) and supplied by the Minister. Thanks to BHER, registration is free for attendees.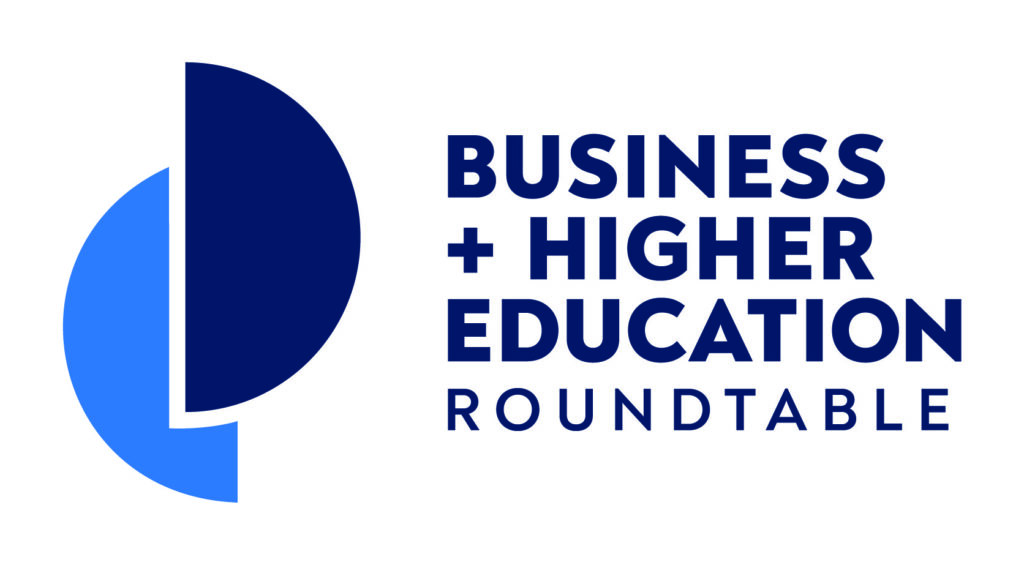 The conference will include a morning workshop on managing cultural differences in Canadian Organizations, lunch and networking, followed by the option of various sessions such as onboarding and mentoring students, accessibility for WIL, supporting students in WIL with ASD, creating safe work spaces, and WIL success stories at RRC Polytech.
Wednesday, May 10, 2023 at 8:00 AM CDT 319 Elgin Avenue, Winnipeg, MB R3B 1K9
Registration
Registration is now closed for the Engaging in Work Integrated Learning for the Changing Workplace Conference.
Wednesday, May 10, 2023 at 8:00 AM CDT RRC Polytech – Manitou a bi Bii daziigae 319 Elgin Avenue, Winnipeg, MB R3B 1K9 Free to Participate
AGENDA
Time
Item
Room
8:00 AM to 8:30 AM
Registration – Refreshments
Agora
8:30 AM to 9:00 AM
Welcome
Roundhouse
Session
Speaker
Room
9:00 AM to 12:00 PM
Supporting Students in WIL: Managing Cultural Differences in Canadian Organizations with Lionel Laroche, Multicultural Business Solutions
*Capacity is limited in main room
Roundhouse

12:00 PM to 1:30 PM
Lunch and Networking
12:30 PM to 1:20 PM
Focus Group Discussion *Limit of 80 participants.
Roundhouse
1:30 PM to 2:15 PM
Theme: Supports and Resources
Breakout Session: Accessibility for WIL
Presenters: RRC Polytech Student Accessibility Services
Roundhouse
Breakout Session: The Autism Advantage: supporting students in WIL
Presenter: Anne Cresta, CEO – Level IT Up
E235
Breakout Session: Maximizing Your Talent Pipeline through WIL Partnerships (Panel)
Host: Brian Rochat, RRC Polytech WIL Coordinator
A104
2:15 PM to 2:30 PM
Break
2:30 PM to 3:15 PM
Theme: What's Working and Success Stories
Breakout Session: Safe Spaces Cultural Competencies Training
Presenter: Denise Tardiff, University of Manitoba
Roundhouse
Breakout Session: How Employers and Students Can Benefit from WIL

Host: Ralph Dueck and Shane Grusko, Applied Computer Education
E235
Breakout Session: Using Career Bridge to engage students in Work Integrated Learning

Host: Jennifer Gaulin, Work Integrated Learning and Career Services
A104
3:15 PM to 3:30 PM
Closing Remarks
Session Descriptions
Supporting Students in WIL: Managing Cultural Differences in Canadian Organizations Workshop
by Lionel Laroche, Multicultural Business Solutions
*The first 80 registrants will be assigned to the main room, with the remaining accommodated in an alternative room with a live stream of the workshop.
Manitoba, Winnipeg, and RRC Polytech is made up of a diverse community with unique backgrounds. Part of this rich tapestry are students that have grown up in different countries and cultures who have been taught to think and act in ways that are different from the education and professional systems in Canada.
When they join Canadian organizations, these differences are a source of both challenges and opportunities. In many cases, the challenges come first; they are the result of misunderstanding and lead to frustration and rework. When they are recognized, understood and respected, the same differences become the source of growth for everyone involved at the individual level and of development for the organization.
By combining effective diagrams, insightful anecdotes and experiential exercises, this workshop helps participants realize that cultural differences go much deeper than they realized and impact many everyday interactions in the workplace. It also provides concrete, practical suggestions on how to effectively and appropriately interact with diverse cultural backgrounds so that organizations can get the benefits of diversity by rethinking some of the things they do.
Lionel Laroche, Ph.D., P.Eng. Over the past 25 years, Lionel has provided cross-cultural training and coaching services to over 200,000 people in 20+ countries. Lionel specializes in helping professionals and organizations identify the impact of cultural differences in their work and operations so that they can overcome the challenges that usually come with these differences and turn them into opportunities for growth and development. Lionel works with a wide range of clients in many sectors – from finance to manufacturing, from oil & gas to education. He has presented at over 200 conferences and has written three books on the topic. Born in France, he holds a Diplôme d'Ingénieur Polytechnicien de l'Ecole Polytechnique de Paris and a Ph.D. in Chemical Engineering from the California Institute of Technology.
Accessibility for Work-Integrated Learning
Presented by RRC Polytech Student Accessibility Services and Deaf and Hard of Hearing Services
RRC Polytech is committed to Equity, Diversity and Inclusion (EDI). RRC Polytech's Student Accessibility Services and Deaf and Hard of Hearing Services play a key role in this commitment by working in partnership with College programs, departments and Work-Integrated Learning (WIL) employers to ensure all students have equal opportunities for success. In this session you will learn about various accommodations for WIL placements and how you can work collaboratively with the College to ensure access to an inclusive educational experience for Deaf students and students with disabilities in workplace learning.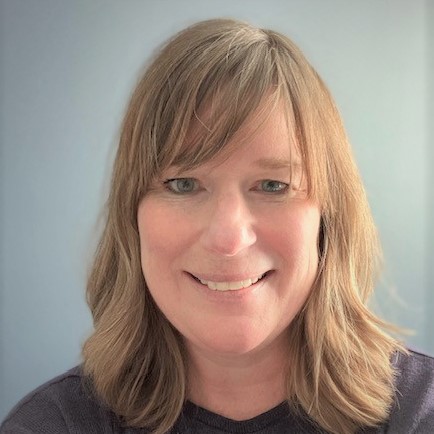 Jill Patterson, BA, ASL-English Interpreter Dip, is the manager of Deaf and Hard of Hearing Services at RRC Polytech. Jill is committed to Inclusion, Diversity, Equity and Access (IDEA), provides leadership to her team, coordination, and support to advance the College's duty to accommodate and is an advocate to those she serves in the Winnipeg Deaf community. She has over 24 years' of experience in higher education, assisting Deaf and Hard of Hearing students transitioning to post-secondary, determining accommodations, arranging interpreting and transcription services for students and the College community and providing consultation on accessibility requirements at the College. Prior to this role, Jill worked as an ASL-English interpreter at Dawson College and McGill University in Montreal as well as the University of Manitoba.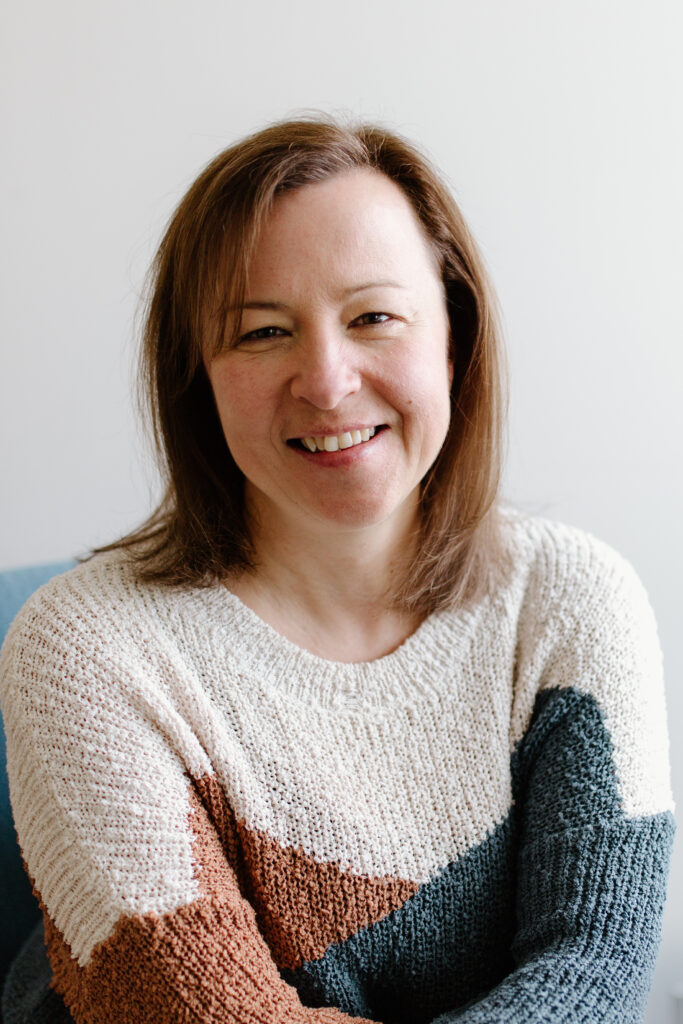 Lori Walkow is the manager of Student Accessibility Services at RRC Polytech. With a M.Sc. in Clinical Psychology, Lori has dedicated her career to working with youth and adults with disabilities. She has almost 20 years' experience working in Accessibility Services in higher education developing accommodation plans for students with disabilities and leading and supporting Accessibility Services teams. Prior to her employment at RRC Polytech, Lori worked as a Learning Specialist at Douglas College as well as an Instructor where she developed and taught a career exploration/work readiness program for students with disabilities. Lori is passionate about removing barriers for post-secondary students with disabilities and is a strong proponent of Universal and Inclusive Design for Learning to enhance access for all students.
The Autism Advantage: supporting students in WIL
Presented by Anne Cresta, CEO – Level IT Up
Session Description: The Autistic Advantage: Autism in the Workplace, how employers can work with their present and future employees who identify as autistic to optimize the work environment and benefit from the "autistic advantage."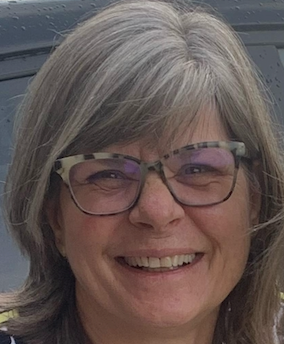 Anne Kresta has over 30 years of both personal and professional experience working with individuals on the autism spectrum, especially those who present with an autistic profile similar to what was previously known as Asperger Syndrome. In addition to heading up Level It Up, a non-profit that supports and promotes greater employment of skilled autistic adults in STEAM, She has experience working with systems and services that support children, youth and adults with disabilities in Manitoba through her past work as Project Manager at Community Living Manitoba, service on the board of Asperger Manitoba Inc., and Project Co-ordinator role on the Building Independence Project with St.Amant.
Maximizing Your Talent Pipeline Through Work-Integrated Learning Partnerships
Hosted by Brian Rochat, RRC Polytech WIL Coordinator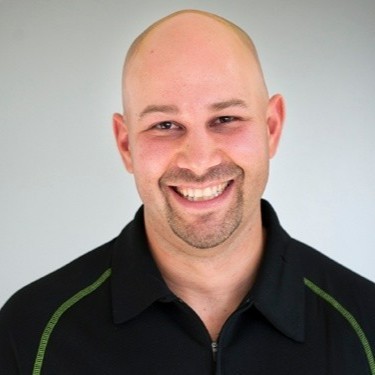 Session Description: Many organizations now recognize the value of Work-Integrated Learning (WIL) initiatives, such as co-op programs, as a way to gain an edge in hiring top talent. These programs benefit employers, students, and academic institutions by offering mentorship, engagement, and improved learning outcomes. In this panel, a co-op employer, a WIL alumni, and a WIL Coordinator will discuss how WIL initiatives support recruitment, career pathways, and the development of a future-ready workforce. You'll hear from business leaders on why they participate in co-op programs and partner with RRC Polytech to recruit students, support an engaged workforce, and help students build the confidence and skills required for successful careers. The program will also cover government support for student and internship hiring, as well as how WIL recruitment can help businesses fill both short-term and long-term job openings.
Panelists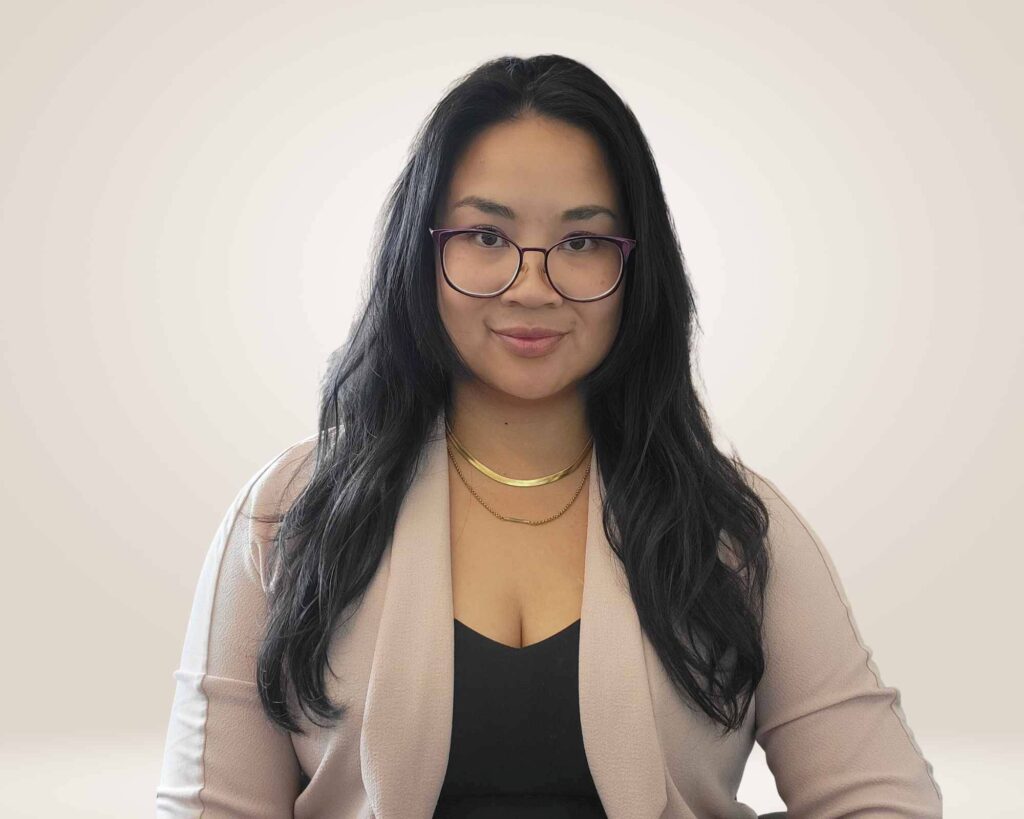 Georgette Rochon, RRC Polytech Work-Integrated Learning Coordinator
Georgette Rochon is a graduate of Red River College Polytechnics Hotel & Restaurant Management Program. After working for over 15 years in different leadership roles in the hospitality industry, Georgette transitioned into post-secondary education as an instructor. During this time, she found her calling in working with students individually as they progress their careers through Work Integrated Learning. Since joining RRCP in 2019, Georgette has worked with different programs as a Work Integrated Learning Coordinator. Her experience with the Community Services programs and the School of Hospitality & Culinary Arts programs has allowed her to approach each student and employer partner with a holistic lens that encourages success for each stakeholder involved in WIL. Georgette is part of RRCP's Diversity Champions and is pursuing further studies in Sociology.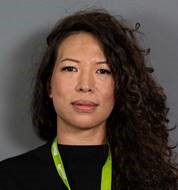 Criz Delacruz, Bison Transport
With over 15 years of customer service experience and 10 years in management, Crizelle joined Bison Transport in October of 2021 as the Carrier Experience Manager. She has a BA in Psychology through the University of Winnipeg and most recently received a certification in Human Management through Red River College. In addition to working with partner carriers in Logistics, Crizelle has also worked towards the constant improvement and development of Bison's New Grad Program, inviting New Graduates into the business, and partnering with them on the development of their career. She is passionate about the growth and development of her team members that lend to sustainable and high-impact performance.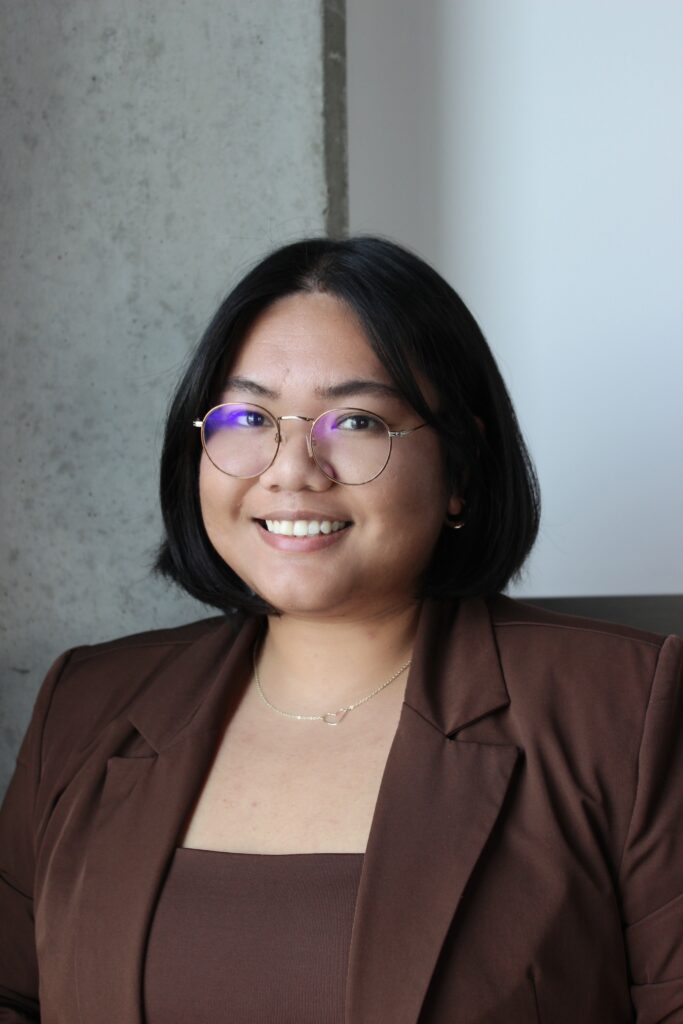 Ricel Gelera, Sales Coordinator – Alt Hotel
Ricel graduated from RRC Polytech in 2017 and works as a Sales Coordinator at Alt Hotel in Winnipeg, Manitoba. From being an intern to a full-time employee, I was able to find a great space to work, thanks to RRC Polytech!
Using Career Bridge to engage students in Work Integrated Learning
Hosted by Jennifer Gaulin and Angeline Boekweit, Work Integrated Learning and Career Services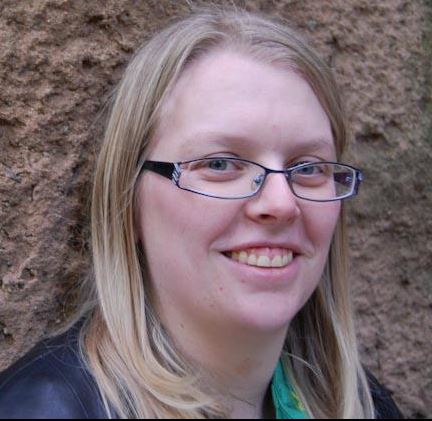 Workshop Description: Career Bridge is RRC Polytech's new co-op and career portal for students and alumni! Join us to learn about features of this new platform, including promoting opportunities to specific WIL programs and scheduling interviews with candidates. We will also be sharing suggestions on what and when to post to attract the right students for your organization.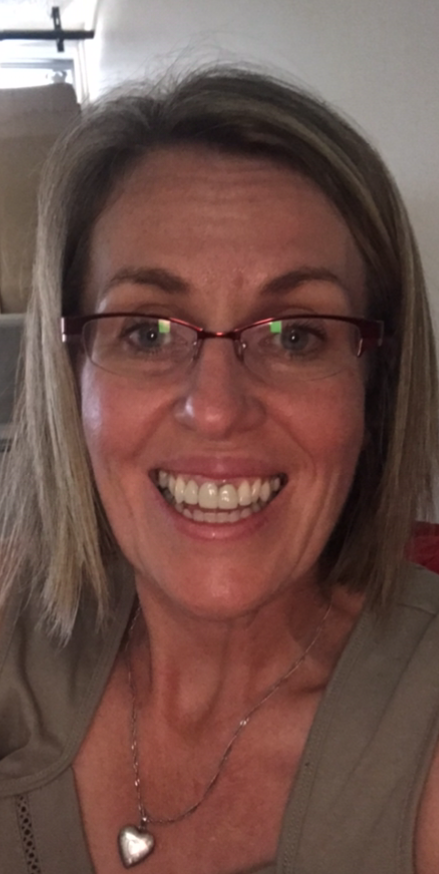 Angeline Boekweit, Manager of Work Integrated Learning at RRC Polytech. Angeline has worked in Work Integrated Learning at RRC Polytech since 2014, beginning in the role of co-op coordinator moving to management of the new WIL team in September 2022. Angeline evolved her passion for teaching and learning as a high school teacher and adult instructor into managing a team of passionate and dedicated WIL coordinators. Developing the WIL team further to ensure partnerships with your organization are successful while ensuring WIL students have a quality learning experiences while applying the skills and knowledge acquired in the classroom to a real work setting within the workplace.
How Employers and Students Can Benefit from WIL
Hosted by Ralph Dueck and Shane Grusko, Applied Computer Education
Session Description: Red River College Polytechnic is In Front of What's Ahead. At RRC Polytech we blend deep, knowledge-based learning with applied, hands-on experience, through Work Integrated Learning. WIL formally integrates a student's academic studies with quality experiences within a workplace or practice setting. WIL is more than a co-op, join us for this session and you will learn more about the WIL options we offer. You will also hear directly from both organizations and students on their experiences with WIL and the benefits they have received from their participation in the program. Whether a long-time WIL provider or thinking of becoming one, this session will provide greater insight into WIL partnerships.
Safe Spaces Cultural Competency Training
Presented by Denise Tardiff, University of Manitoba
Session Description: Safe Spaces Cultural Competency Training is a learning program rooted in Indigenous pedagogies that not only raises awareness of simplicity bias and Indigenous context for Canadian employers, but that leads to transformative behavioural change. The primary goal of this program is to enable employers to create culturally safe workplaces for all of their employees, with a focus on IBPOC and other marginalized employees. In this presentation, Denise Tardiff will provide an overview of the principles of cultural competency and how to move towards it as an organization.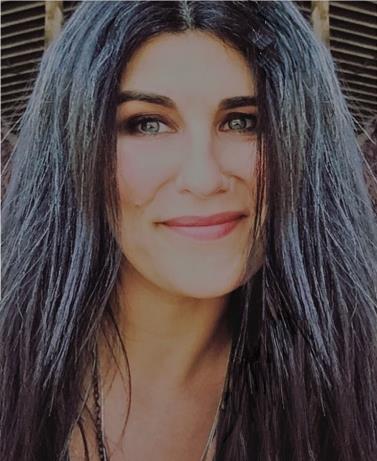 Denise Tardiff is a Franco-Métis woman from the Red River Valley who is deeply invested in promoting inclusivity, diversity, and cross-cultural understanding as the means of building a vibrant, prosperous Manitoban landscape.

In the classroom, Denise uses her lived experience to address the impact of intergenerational trauma on soft skill development and to equip Indigenous students/employees with practical tools to navigate the North American business world. In tandem with this training, she works with Manitoba's business community to create safe and welcoming workplace cultures by moving beyond cultural awareness to cultural competency.

Denise is passionate about working with industry partners in a spirit of reconciliation, imparting the importance of understanding how the historical context of colonial and assimilationist policies and attitudes is directly related to contemporary barriers and the current Canadian climate of Indigenous-industry labour relations.

This provides employers with the knowledge required to implement initiatives that truly create substantive equality for Indigenous students/employees whilst meeting the organization's strategic engagement, recruitment, and retention goals.

A highly effective and dynamic speaker/facilitator, Denise has had the opportunity to be the keynote speaker to crowds of up to 1000 people at numerous conferences across Canada and the US and excels at delivering workshops and group training sessions about difficult topics with sensitivity, compassion, and humour.